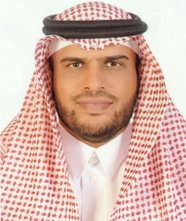 Prof. Dr. / Abdul Majeed Al-Drees
Vice Dean,
abdulmajed.d@dau.edu.sa
Dear Students Welcome to the Faculty of Medicine at Dar Al Uloom University. We ask Allah to grant you success in your scientific and practical career.
Through its vision, our college pursues leadership among private medical colleges in the Kingdom, excellence in contributing to health services in the community, and distinction in the development of medical sciences and practices. This will be achieved through graduating qualified doctors who are oriented with the needs of society, distinguished with leading personalities, and are keen to develop their skills and continue to learn
The college also aims to integrate education with scientific research to contribute to scientific progress in the medical field. To achieve this, the College of Medicine has adopted a distinctive student-centered educational system. Where the philosophy of the college curriculum is based on self-education, competency development, skills, and self-confidence. The outputs of the college curriculum are also compatible with the educational outcomes and skills required for medical college graduates in the Kingdom "Saudi MEDs Framework.
To achieve the college's goals, the College of Medicine is keen to provide a stimulating learning environment by equipping all college facilities and laboratories with the latest equipment and attracting distinguished faculty members. The college is also keen to establish strategic partnerships with several national and international bodies to improve the educational process.
In conclusion, dear students: Set your goals and do your best. With ambition and determination, dreams become reality. You are the future doctors who are responsible for the health care of the people in this country and on its land.
Vice Dean of academic affairs
Prof. Dr. / Abdul Majeed Al-Drees
,