Team 2030 is University Champion for Indoor Six-Man Football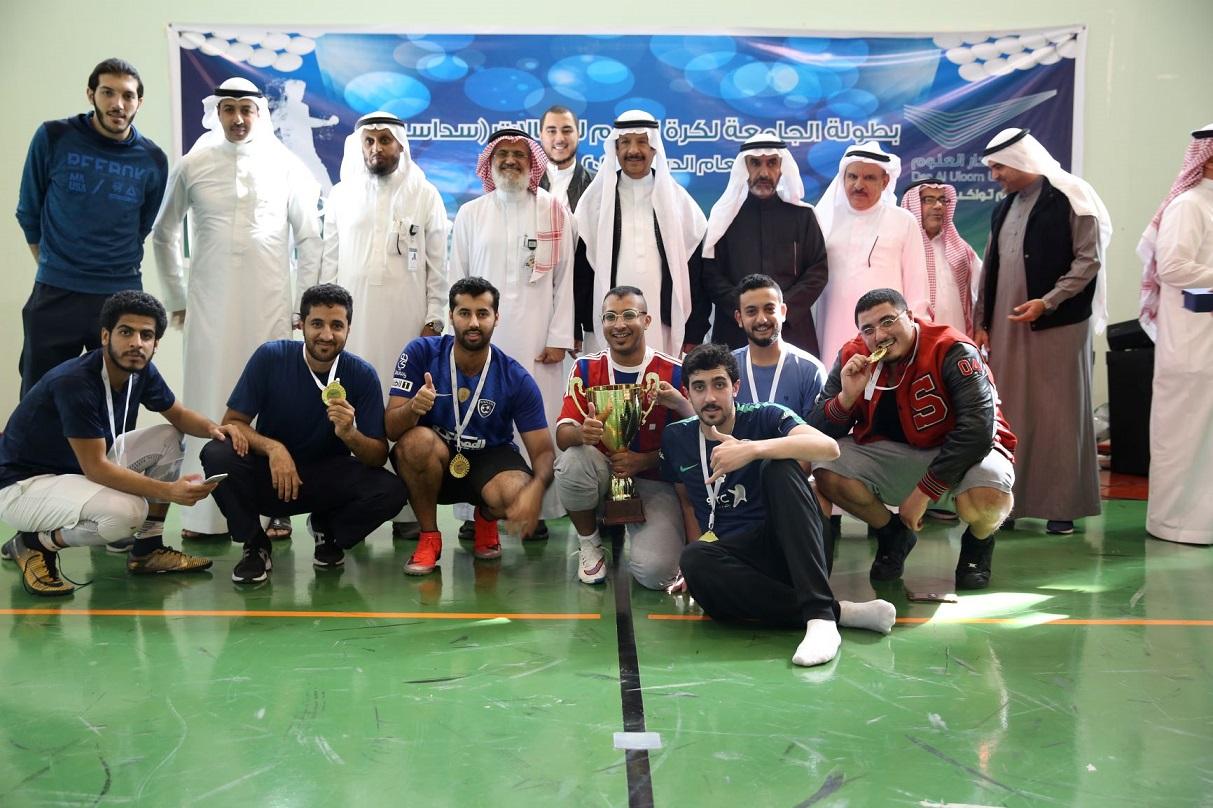 The 2030 team of the College of Business Administration won the university's league championship for indoor football on Tuesday 27th. November. The 2030 team won the championship by three goals to two against the College of Law's team.
The winning 2030 team was honoured by His Excellency Dr. Khalid bin Abdulrahman Al Hamoudi, Rector of the University, in the presence of Dr. Fahd Al-Zamil, Vice Rector for Health Specialties, and Dr. Abdulaziz Al-Othman, Vice Rector  for Academic and Educational Affairs.
It is worth mentioning that more than ten teams representing different colleges participated in the indoor football championship, and  which also had the presence of a large number of students and faculty members.