Law Students in Visit to Zakat, Tax & Customs Authority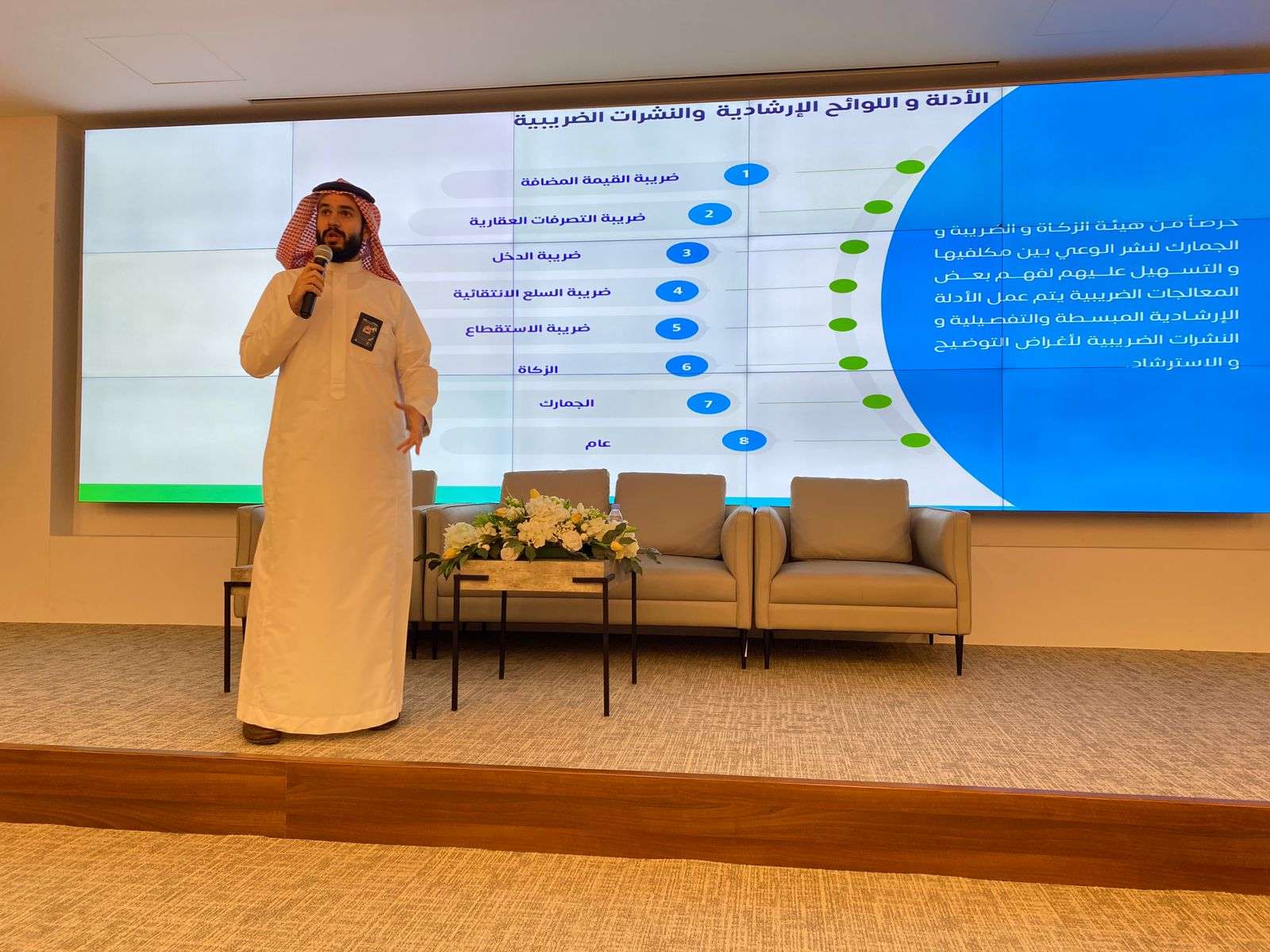 With the aim of enhancing academic achievements, more than fifty students from the Student Activities Committee at DAU's College of Law have organized a visit to the Zakat, Tax & Customs Authority for an overview of the tasks and responsibilities undertaken by the Authority.
The visit began with a briefing about the Authority, its divisions and strategic plan. A number of mini-workshops were also organized to discuss different related topics including an overview of the objectives of the Zakat Authority, methods of collecting zakat, types of taxes in the Kingdom and methods of assessing them and filing making objections.
During this visit, students were also briefed about assigned responsibilities of the Legal Department and received detailed information about the unified customs system for the Gulf Cooperation Council countries, customs and tax committees and their duties, in addition to an account of standard procedures followed in dealing with taxes and customs. A meeting with advisors from the Legal Department was held to get acquainted with their duties and answer the students' questions. The visit concluded with a field tour of a number of facilities.
This visit comes in the context of introducing DAU's LAW students to the various applications of the Zakat and Taxes course, which is offered at the college as part of students' study plan.
Dean of the College, Dr. Mufleh bin Rabian Al-Qahtani, has commended the efforts made by the College of Law's Student Activities Committee 's keenness to connect students with the concrete realities, which contributes to their involvement in the labor market, thanking those in charge of the Zakat, Tax and Customs Authority for organizing this visit and for their cooperation and warm reception and for in making the visit a success. The visit is considered as a link between theoretical and practical aspects of Law courses, which will enhance students' academic knowledge and practical skills and contribute to preparing them for the labor market.