The Central Library organizes a lecture about a research and analysis of customer markets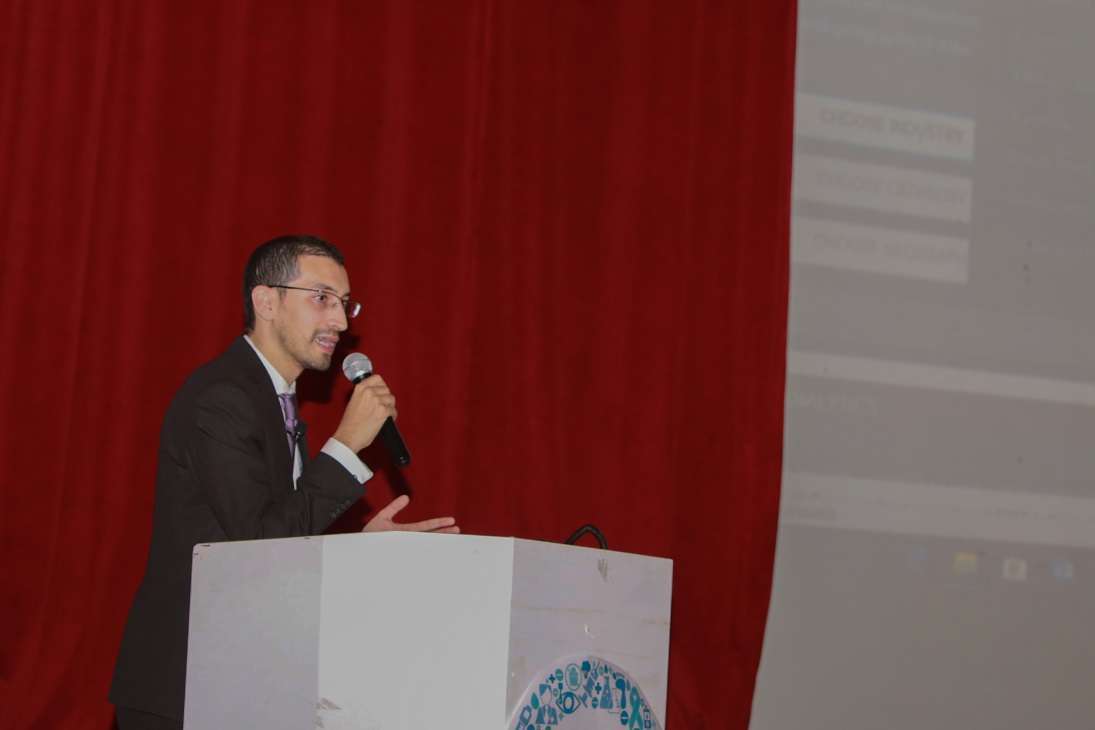 The Central Library at Dar Al Uloom University organizes a lecture yesterday, Monday, 27 November, in the auditorium. The lecture was entitled "A research and analysis of customer markets taking into account financial indicators and using the Passport database".
The meeting was opened by words from Mr Husam Al-Shaikh, the supervisor for the Central Library. He discussed the intense efforts which the university spends to serve the needs of the academic community, especially after the university achieved institutional academic accreditation. He also mentioned how important it was to continue such development.
The lecture was presented by a consultant of work development at Euromonitor International which holds the copyright for the database Passport. Mr Imad Abu Al-Iz discussed the database Passport and he answered questions and queries from the attendees. He then announced a trial period for university staff.