Gulf Thoracic Conference in Dubai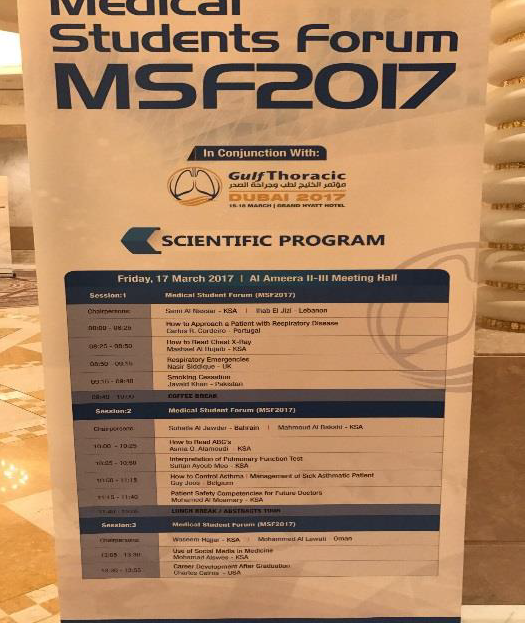 A group of fourth year students from Dar Al Uloom University attended the Gulf Conference of Thoracic Surgery which was held in Dubai 15-18 March 2017. The conference included a number of workshops and educational lectures. A set of educational lectures entitled "Medical Student Forum" was given to the students on Friday the 17th of March.
Dr. Sami Al Nassar, the Dean of the College of Medicine at Dar Al Uloom University started the lectures with the following topics:
How to read chest X-rays
Respiratory emergencies
How to read ABG's
Basis of social media in medicine
Dr. Enrico Ruffini was among the speakers, speaking about medical research. Some student research was discussed.