Delegation of Saudi Commission for Health Specialties visits DAU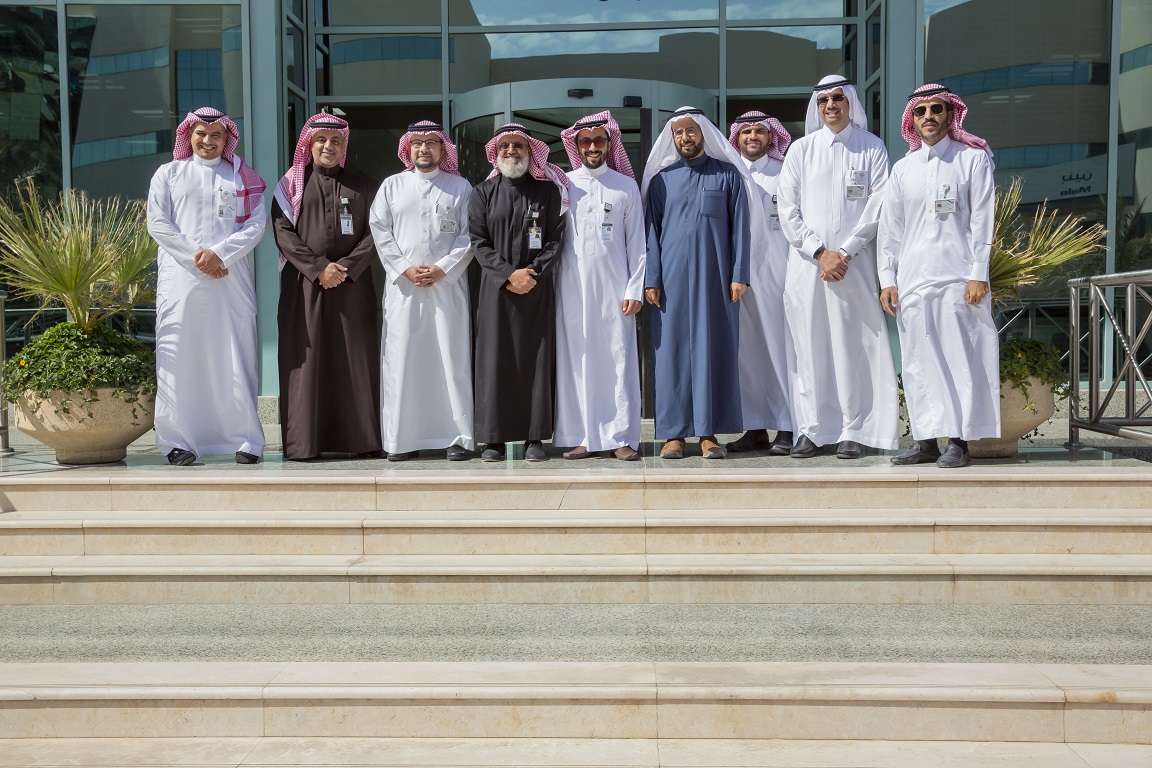 A delegation from the Saudi Commission for Health Specialties visited Dar Al Uloom University on Sunday 17th. February. The delegation consisted of the Secretary General of the Commission, HE Dr. Ayman bin Asaad Abdu as head of the delegation, Dr Ziad bin Mohammed Naqshbandi, the Executive Director of Training Dr. Sami bin Abdul Rahman Al Haidar, and Executive Director of Accreditation Dr. Hussein Abdullah Al Hussein.
The delegation was received by DAU Rector, HE Dr. Khalid bin Abdul Rahman Al Hamoudi, Vice Rector for Health Specialties, Dr. Fahad Al Zamil, DAU Chief Executive Officer and deans and vice deans of the Colleges of Medicine and Dentistry.
The visit focused on enhancing cooperation between the two sides in relation to developing health services and realizing the kingdom's vision of national transformation and the application of the highest quality standards in the health sector.
The visiting delegation toured the College of Medicine, including the Examinations Center and  clinical skills labs, where they were briefed on the latest installed equipment in these laboratories for improving  students' clinical skills. The guests also visited the university's Dentistry Hospital. Their tour included a visit to clinics, simulation labs, Prosthodontic labs, classrooms and postgraduate clinics. The delegation, who were briefed on the latest available equipment for training and research, and the efforts being made for developing patients' health care services,  expressed their appreciation of this academic edifice.
It goes without saying that Dar Al-Uloom University continues its work and achievements in every field to fulfill its academic and educational mission in the best way possible, thus ensuring efficient and competitive learning outcomes that can fulfill the needs of the Saudi labor market in line with the aims and specifications of the National Vision of 2030.