DAU's Leaders Visit University Hospital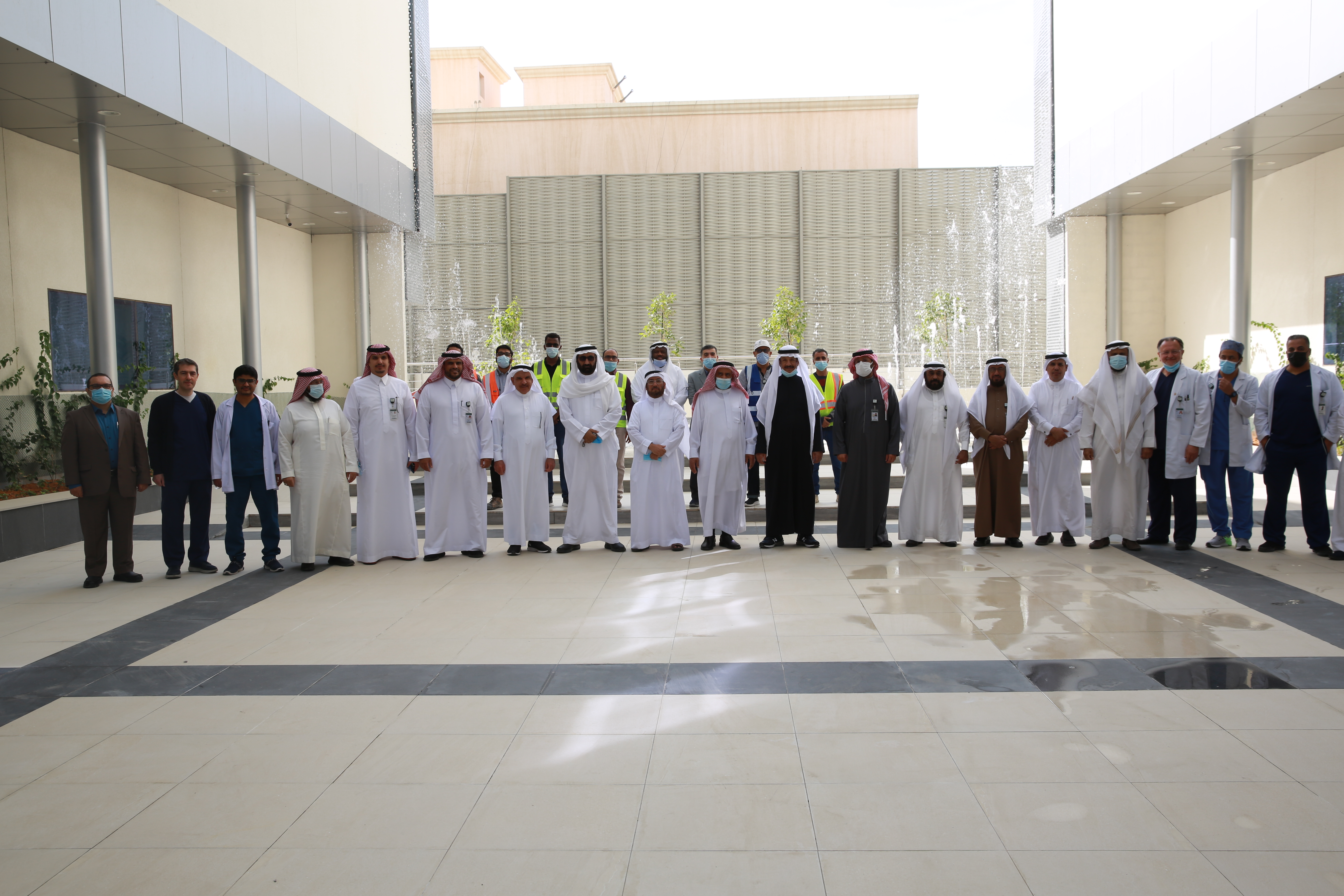 In a step that reflects DAU's continuing achievements in the service of the nation through the provision of quality education that meets local and international accreditation standards, His Excellency Prof. Khaled Al-Hamoudi, Rector of the University, accompanied by university leaders, has had a tour of the University Hospital to inspect its facilities, departments, capabilities and equipment, and its readiness to receive the public and trainee students from the university's different health colleges.
His Excellency and the accompanying team received a detailed explanation from His Excellency Mr. Nawaf bin Abdulaziz Al-Tuwaijri, DAU's Chief Executive Officer and General Supervisor of the Hospital, who provided ample information about the hospital's massive construction and modern equipment, which match those of major hospitals, where the total area of the hospital exceeds 80,000 square meters, comprising 209 beds, 54 intensive care beds, ten operating rooms, a sterilization center, a cardiac catheterization center, an endoscopy center, and a laboratory center.
The visiting team also received a detailed account of the preparations being made at the hospital and its implementation plan after the completion of the finishing work in preparation for the training of health students, who will be received as soon as the hospital is opened where they will receive distinguished training service that will save their efforts while studying at college.
His Excellency Rector of the University and the accompanying team praised the significant achievements and their uniqueness in terms of equipment, capabilities and operation, and his Excellency expressed his thanks for the great efforts and accelerated steps taken to enable this edifice to soon assume services to the public and the university students.