DAU Faculty Member Wins Best Poster Presentation Award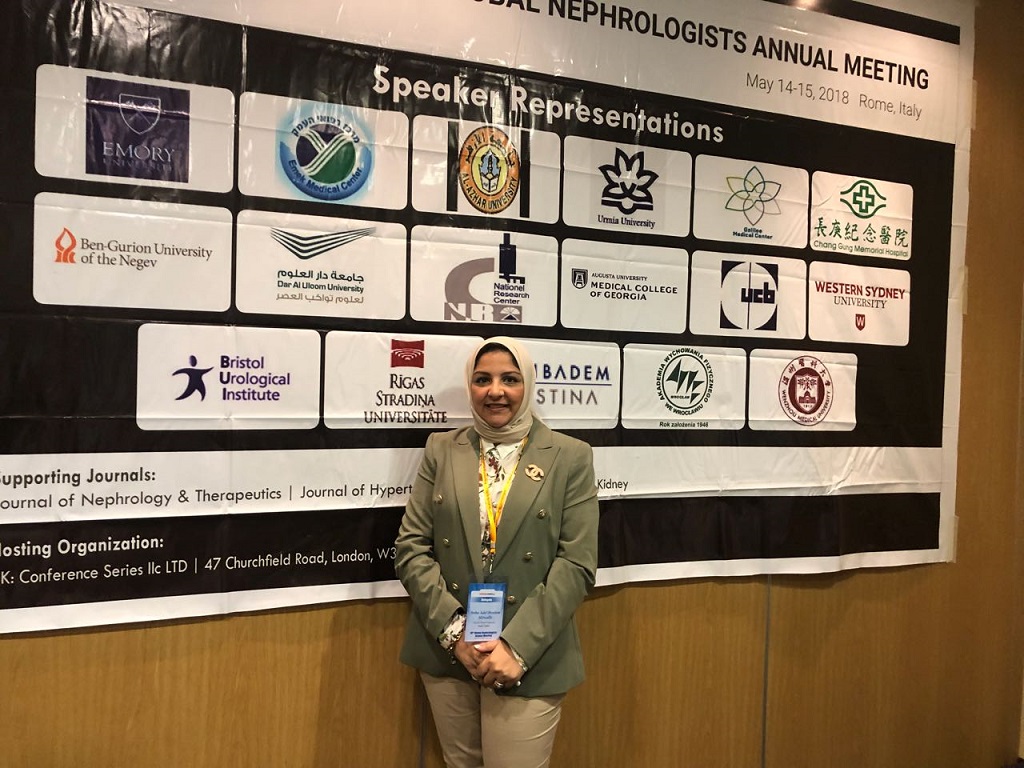 Dr. Noha Adel Mtwally, a faculty member at the College of Medicine at Dar Al Uloom University, received the award for the Best Poster Presentation at the 19th Global Nephrologists Annual Meeting, which was heldon 14-15 May in Italy.
The conference, which focused on Discovering the progressive technologies and novel therapeutics in Nephrology, was held in Rome, Italy, and was attended by more than 100 doctors, researchers and medical  students specialized in kidney diseases.
Dr. Noha Mtwally participated with a research entitled "The anti-angiogenic effect of fluvastatin on diabetic nephropathy patients". Her research concluded that administration of  high doses of fluvastatin should be considered for patients with diabetic nephropathy particularly in the early stages of their diseases.
The conference included presentations by Dr. Norris Stanley Nahaman, Medical College of Georgia-Augusta University, USA, Dr. Xiaonan Wang, Emory University, USA, Dr. Surjit Tarafdar, Western Sydney University, Australia and Dr. Maria Hernandez, UCB Celltech, United Kingdom.