Dar Al Uloum University Hosts Emergency Medicine Conference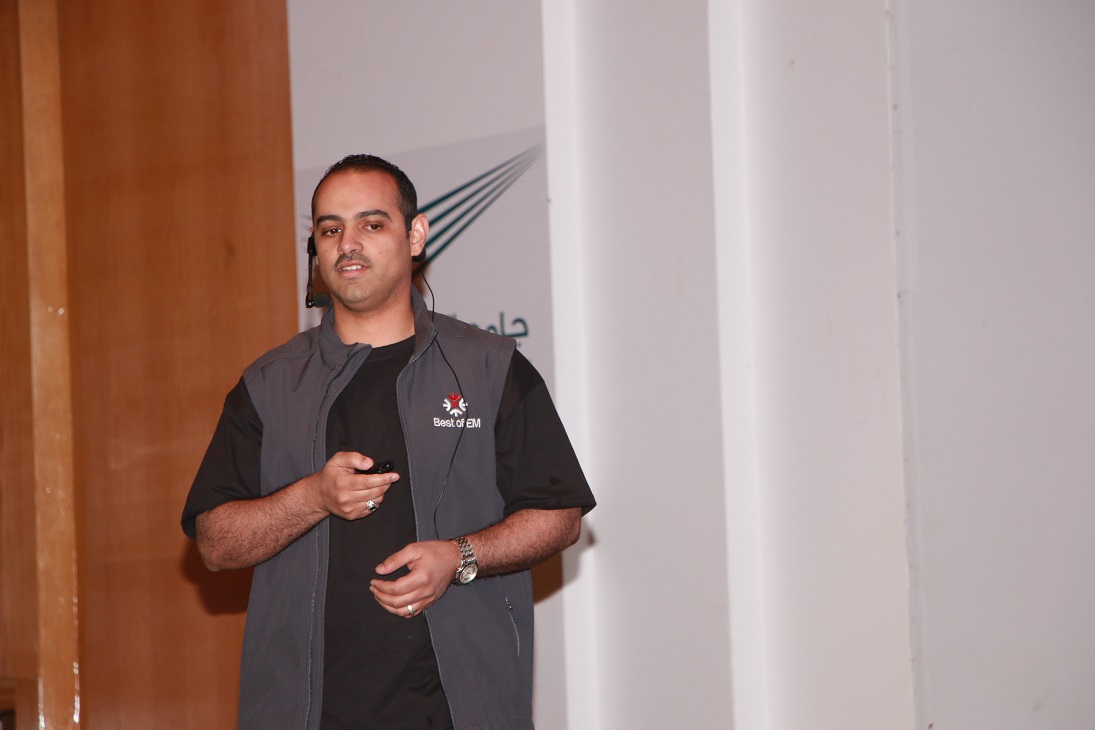 In conjunction with Dar Al Uloom University, King Saud University organized a conference on emergency medicine at Dar Al Uloom headquarters on Saturday, 10th. March.  A number of prominent specialists in emergency medicine in the Kingdom participated in the conference, which was attended by students from the medical colleges in addition to doctors and health practitioners.
The opening speech was delivered by Dr. Yasser Al-Asqa, an Emergency Medical Consultant The conference included discussions of the latest developments in emergency medicine such as different headache cases, basic lifesaving theories, respiratory disease emergency cases and emergency teams' preparations for accident injuries and other critical emergencies.
The aim of the conference was to acquaint physicians specializing in emergency medicine with the latest developments and the latest evidence-based research in the field. The conference targets emergency medicine doctors and health workers and aims to encourage graduate doctors to join this important specialization.
The conference included a mini-exhibition to raise awareness of emergency cases, in addition to various competitions and prizes for participants.
It is worth mentioning that emergency medicine is a specialization that is related to how to treat patients with diseases or injuries requiring immediate medical intervention in a way that ensures immediate recovery a stabilization of the situation. It also involves cooperation with doctors from other specialties in order to make sound decisions regarding the patient's need for surgical intervention or hospital hypnosis.