Dar Al Uloom University (DAU) Signs MoU with the Armed Forces' General Directorate of Medical Services (GDMS)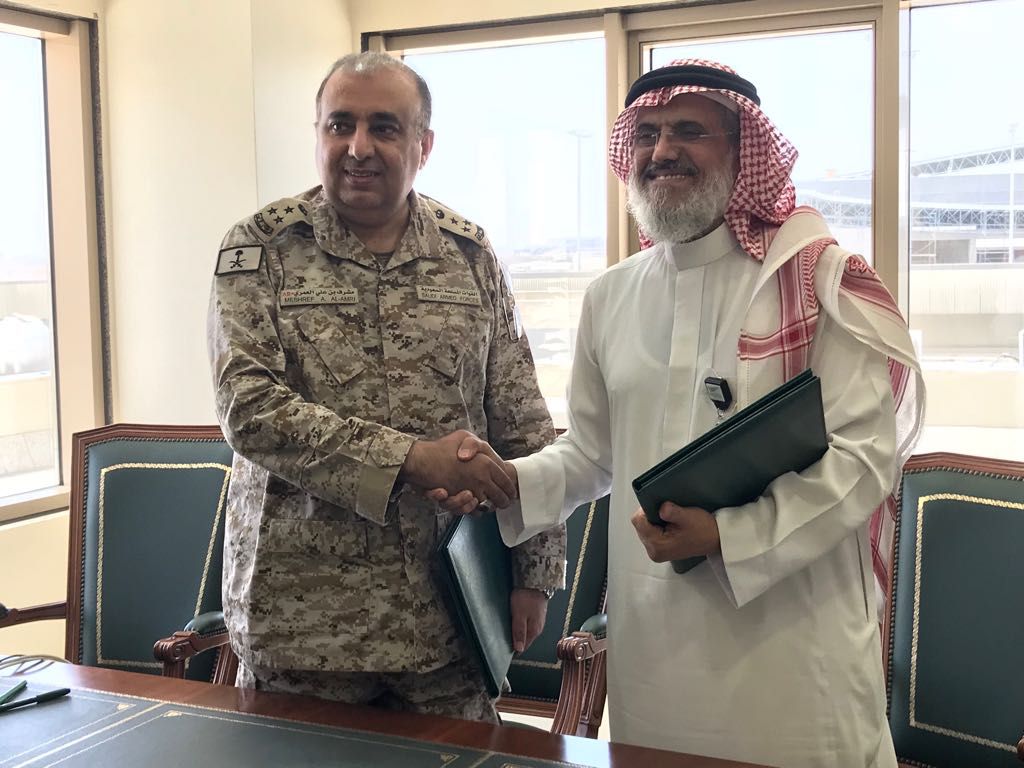 On August 09, 2018, DAU signed a memorandum of understanding (MoU) with the Armed Forces' GDMS, which states the two parties will cooperate in exchanging scientific and professional expertise, curricula, procedures and trainings.
Signed by Prof. Fahd bin Abdullah Al-Zamil, on behalf the DAU, and Brigadier General Mushraf bin Ali Al-Amri, representing the Armed Forces' GDMS, the MoU ensures that DAU's requirements shall be supported with specialists and other professional staff from the Armed Forces' GDMS. In addition, both parties shall mutually exchange consultation services.
Furthermore, the MoU contains 11-articles including provision for DAU students, as well as the intern-doctors, teaching assistants, and postgraduate majoring doctors to benefit from the Armed Forces' GDMS facilities in their training programs.
DAU's Faculty of Medicine has entered into several partnerships with several hospitals, including the Military Hospital, Prince Mohammed bin Abdulaziz Hospital and Al Yamamah Hospital. The University has also signed a MoU with the King Salman Humanitarian Aid and Relief Centre.
These partnerships are at the heart of DAU's keen interest and drive towards widening the scope of its cooperation with different providers in the public and private sectors; with the aim of building on the common interests, and in keeping with DAU's mission and the objectives that it holds fast to.