Dar Al-Uloom Representative Participated in the International Conference of Clinical Neurophysiology (ICCN 2018)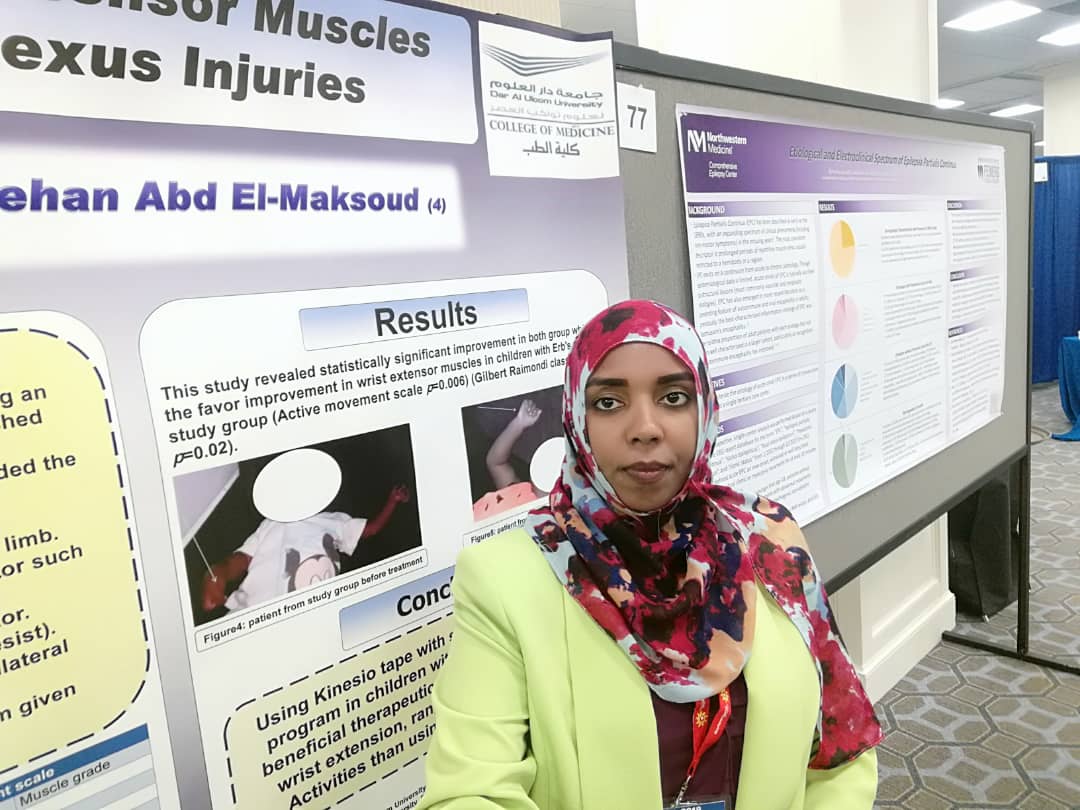 Dr Hiba Ahmed Alsheekh, Assistant professor at the College of Medicine, Dar Al-Uloom University, participated in the 31st International Conference of Clinical Neurophysiology, which was held between 1-6 May this year in Washington, DC.
Dr. Alsheekh presented a research paper on Effectiveness of Kinesio tape on wrist extensor muscles in children with obstetric brachial plexus injuries. The research paper was published in the Journal of Clinical Neurophysiology – Elsevier, the largest scientific journal in the field.
It is worth mentioning that the International conference of Clinical Neurophysiology is held once every four years, and it was attended by over 3,000 neurologists/ scientists, with more than 600 participants from all over the world.