Dar Al Uloom holds the closing ceremony of the campaign against obesity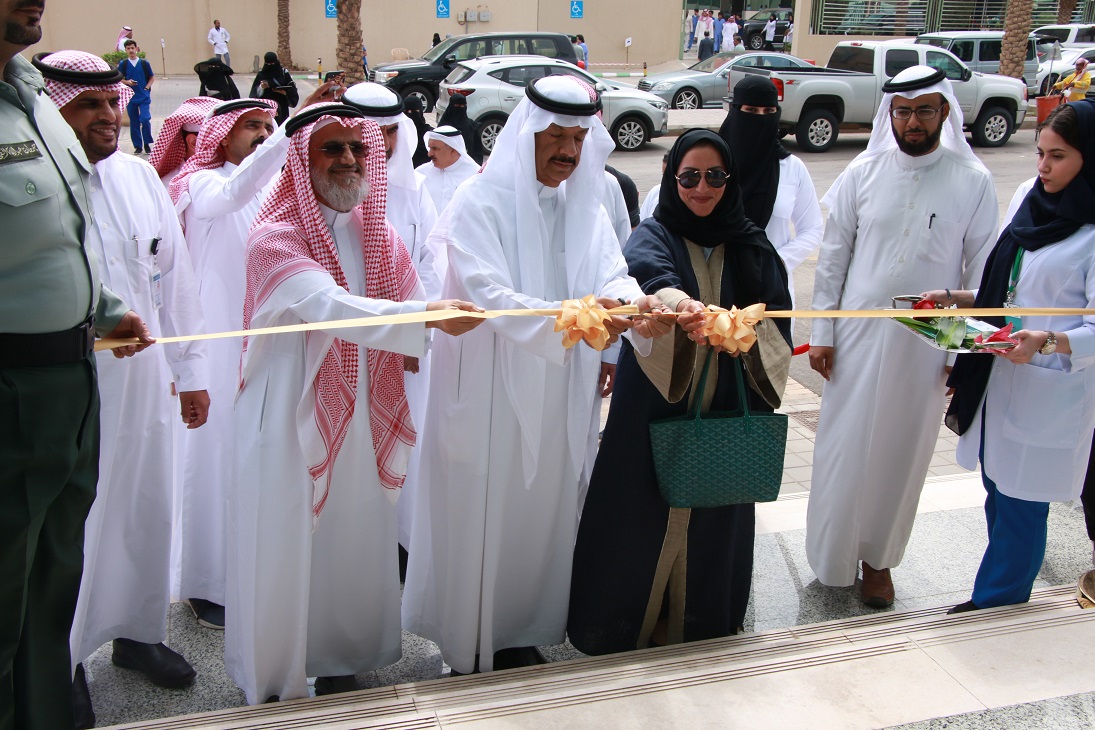 On Sunday (October 21st), HE Dr. Khalid bin Abdul Rahman Al Hamoudi, Rector of the University, sponsored the closing ceremony of the participation of the Faculty of Medicine at the University of Dar Al Uloom in the National Campaign Against Obesity, in cooperation with the Ministry of Health and the Kyle Obesity Association, Nawaf Al Tuwaijri Executive Director, faculty members, and a number of students.
The ceremony was attended by Director of the General Department of Health and Chronic Diseases of the Ministry of Health Dr. Shaker Al Omari, Director of National Obesity Program Dr. Sabah Al Harbi, Assistant Director-General for Health Affairs in Riyadh Dr. Amira Al-Risais, and Professor Ghalia Abdeen.
Dr. Tahani Al-Tamimi, Vice-Dean of the Faculty of Human Medicine for Girls' Division and Head of the campaign, delivered the opening speech of the ceremony, in which she expressed the need to raise awareness about the dangers of obesity in the society, in order to link obesity to many chronic diseases.
Al-Tamimi stressed that the campaign aims at combating obesity and reducing it by spreading awareness about obesity and promoting a healthy lifestyle for students and faculty members, stressing that the university is considered the environment and the right place for preventive interventions. Moreover, to college partners in the campaign.
Dr. Sami Al Nassar, Dean of the Faculty of Medicine, expressed his admiration for the diversity of the campaign activities, stressing the importance of raising awareness about the prevention of obesity, as the consequences of the risks to the health of the individual and society.
The Director of the World Council for Sports Science in Saudi Arabia, Mr. Mishary al-Hajili, gave a lecture on the relationship between health and physical activity, in which he interacted with the public in the work of a miniature sports activity, showing the risk of laziness and lack of exercise and sports on health.
Professor Omar Al-Obeid, Consultant General Surgery and Obesity, presented a lecture on obesity surgery: necessity or well-being? He explained the risk of obesity to the health of the individual and named it the mother of diseases, which leads to damage to health. Telling that surgery must be the last solution and the behavior therapy is the solution.
At the end of the ceremony, HE the Rector honored the participants in the campaign, the students and the winners of the sports competitions accompanying the campaign, and opened the exhibition.
It is worth noting that the participation of the College in the national campaign against obesity began on October 3rd, where it held awareness exhibitions and sports activities at Dar Al Uloom University, Dar Al Uloom schools, awareness exhibitions in Al-Bujairi Square, Panorama Mall in cooperation with the Ministry of Health and the Kyle Obesity Association.