College of Medicine At DAU Organizes Tuberculosis Awareness Campaign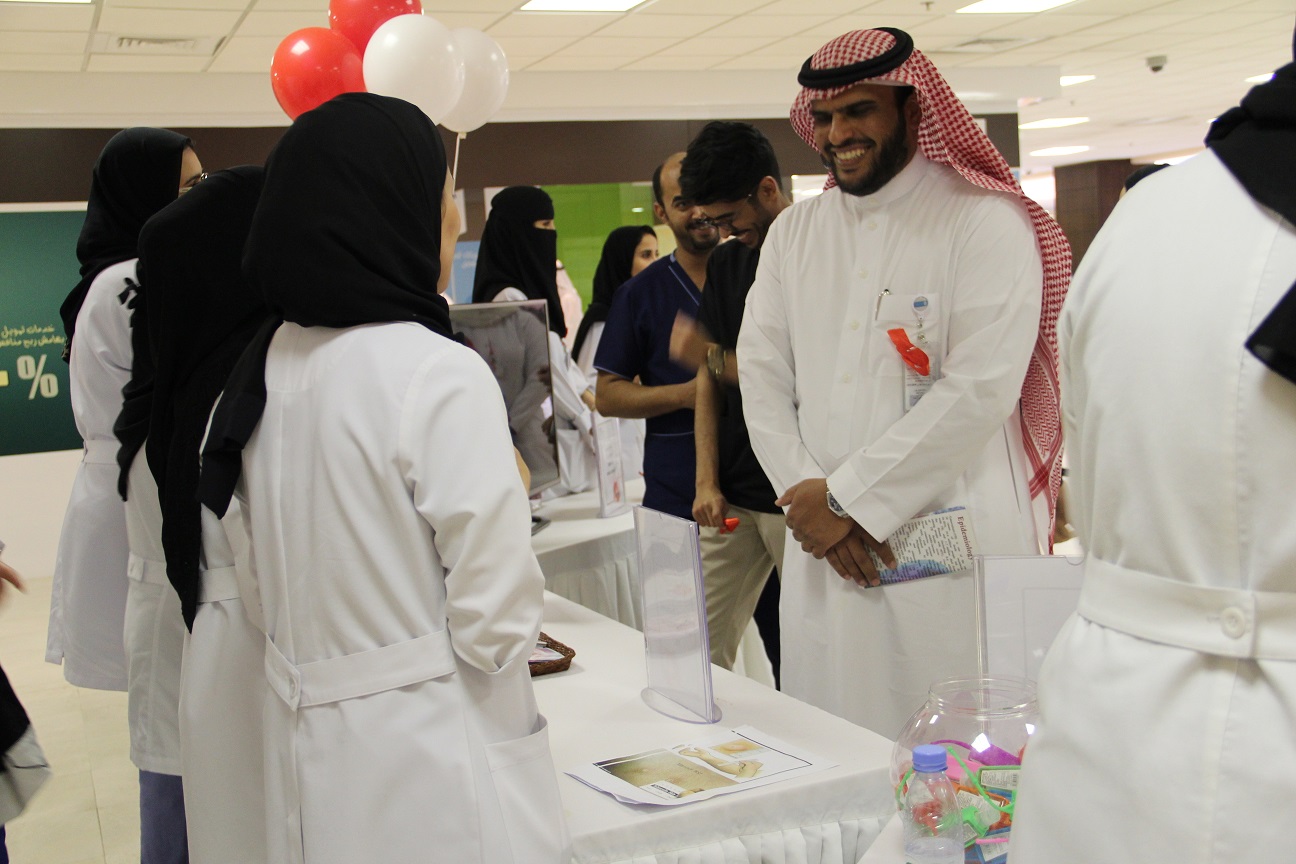 The College of  Medicine at the University of Dar Al-Uloum, represented by fourth year students, organized a campaign on Monday 2nd. April  to raise awareness of TB disease at Prince Mohammed bin Abdulaziz Hospital in Riyadh.
Dr. Abdul Majid Al-Drees, Vice-Dean of the College of  Medicine, launched the campaign , which was led by the student Ghadir Al-Ghamdi. The campaign included an awareness exhibition about the disease, health counseling service, and an demonstration  of  the symptoms of the disease and its causes. The campaign, during which promotional gifts were given away,  also included an awareness raising movie.
Dr Tahani Al-Tamimi, Vice Dean of the College of  Medicine for Female Students, noted that tuberculosis remains the top, most wide-spread  contagious disease, with a  death toll exceeding 95%  in low-income countries as per  the World Health Organization statistics.
Dr. Tamimi added that the goal of the campaign is to reduce the cases of  tuberculosis and raise awareness about risk factors, so as to avoid  them, God willing. She added that tuberculosis can be treated and the vast majority of cases can be cured and that  the elimination of the disease by 2030 is one of the sustainable development goals .
For his part, Dr. Sami Al-Nassar, Dean of the College of Medicine, praised the efforts of the students who  organized  the campaign, and the role of Student Activities Unit in the college, thanking  for their fruitful efforts in spreading awareness and for their active role in community involvement.