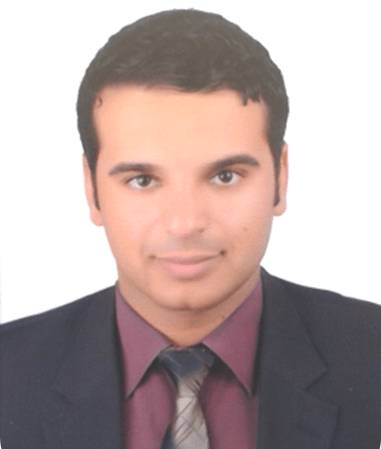 د. محمد جمال الدين عبدالعليم زايده
Position : Faculty Member
Email : m.zayda@dau.edu.sa
Phone : 011-4949361
Fax :
Summary of his biography :
A faculty member Participates in teaching scientific courses for medical students of College of Medicine and College of Dentistry.
Involving bio-organic compounds in pharmaceutical industries is the field of his interest.
Serious research on some bio-organic molecules has been stopped since the fifties of the last century by Russian scientists. Therefore, he believed that applying modern techniques on these molecules would give a promising results.
Certain bio-organic derivatives exhibit antiatheroscleorotic,
antibacterial, antiviral, antidepressant, antidiabetic, antihypertensive,
anticancer, antihistaminic, antiallergic, anti-inflammatory, spasmolytic, analgesic,
and neurotropic activities. A newly synthesized derivatives by him have been screened
for their biological activities. The results encourage further studies on other possible biological activities. The methods of synthesis and screening have been published in the reputable American Chemical Society OMEGA journal.
| Title | Date | Major | Organization |
| --- | --- | --- | --- |
| BSc | 2009 | Chemistry | Menoufia University-Faculty of Science |
| MSc | 2015 | Organic Chemistry | Menofaia University |
| PhD | 2019 | Chemistry | Menoufiya University |
| Title | Organization | Date From | Date To |
| --- | --- | --- | --- |
| Lecturer | Prince Sattam Bin Abdul Aziz University | 30-08-2015 | 29-03-2016 |
| Title | Publish Date | Journal |
| --- | --- | --- |
| Synthesis and Antibacterial Activities of Different Five-Membered Heterocyclic Rings Incorporated with Pyridothienopyrimidine | 10-06-2020 | American Chemical Society OMEGA Journal |
| Title | From | To | Note |
| --- | --- | --- | --- |
| Academic Advising unit | 22-10-2017 | | |
| recommendations of the Evaluation Committee for Education No. 16 and 17 | 17-10-2017 | | |
| Title | Donor | Date |
| --- | --- | --- |
| Distinguished Participation in Developing Students' Skills | Prince Sattam University | 17-12-2015 |