Student Affairs" holds Six-a-Side Football Championship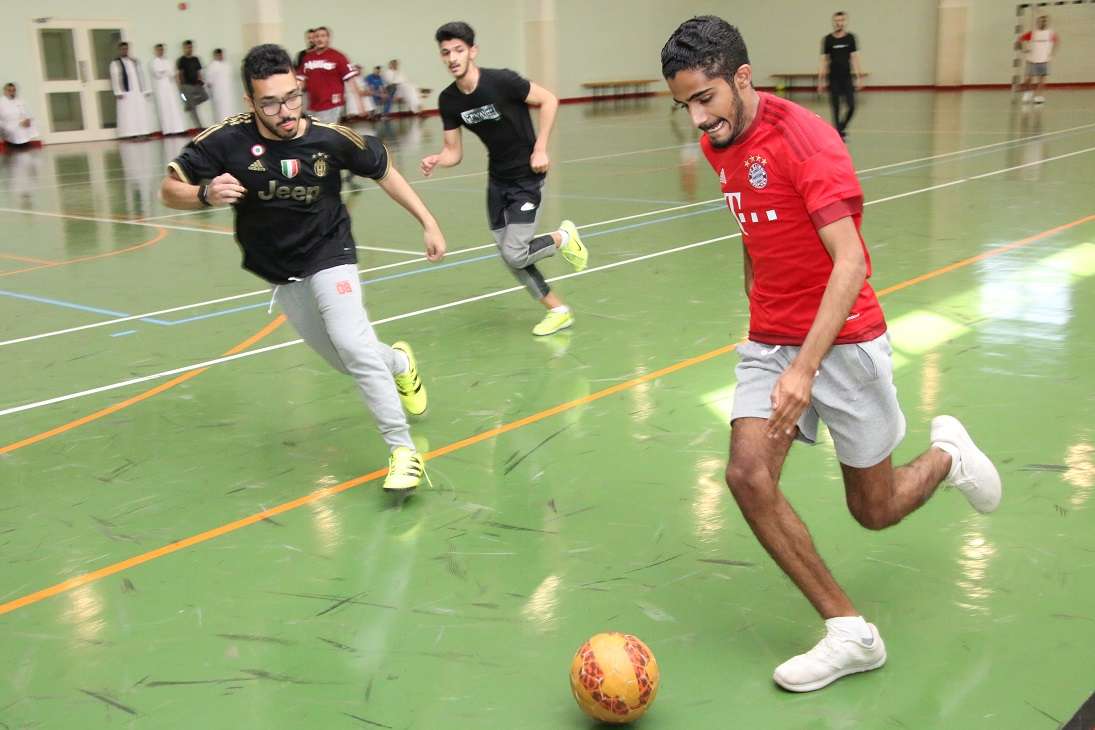 The Deanship of Student Affairs from Dar Al Uloom University, in cooperation with the Department of Physical Education, organized the University Six-a-Side Football Championship on Sunday (November 4) in the University Indoor Football Hall.
The first match of the tournament began with a match between the Team Engineers and Team JOVA. Team Engineers won the match 9-2 and took place in the presence of Dr. Nasser Al-Anzi, Deputy Dean of Student Affairs.
On Monday, Team 2030 beat Team Rescue 8-0. Tomorrow, there will be a match between the Team R5 and Team K7 at 12 noon.
His Excellency Dr. Khalid bin Abdulrahman Al Hamoudi, Rector of the University, will honor the winning team in the finals, with 10 teams from different colleges all competing to win the trophy.