Medical Advisory Board University Holds First Meeting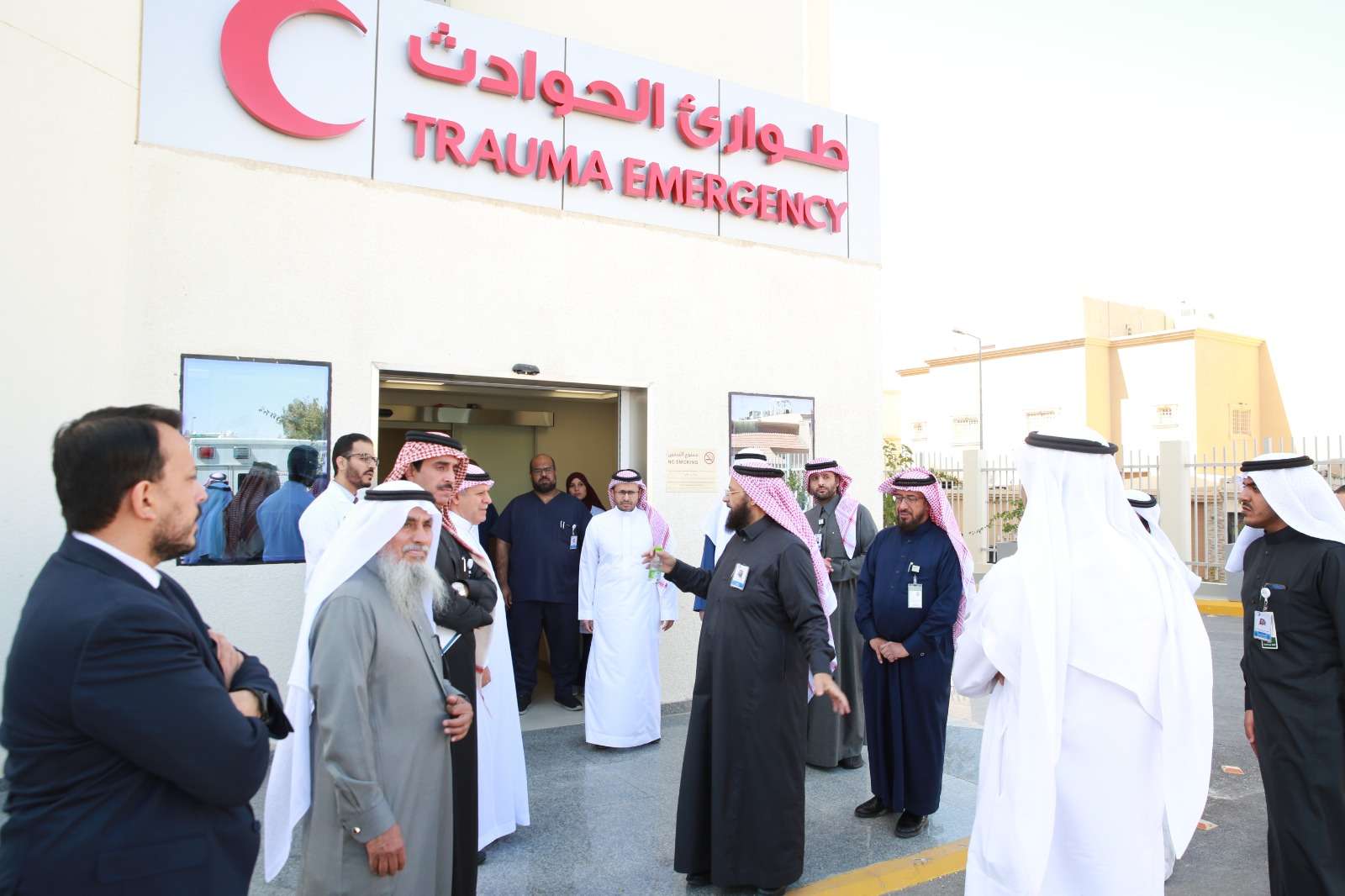 The Advisory Board of the College of Medicine held its first meeting for the academic year 1443-1444 at DAU's Riyadh University Hospital. The meeting, which was chaired by His Excellency Prof. Dr. Abdul Rahman Al-Juma'a, Dean of the College, was attended by a distinguished constellation of medical experts from outside the university, including Their Excellencies Dr. Mansour Al-Hawasi, Dr. Ibrahim Al-Mulhim, Prof. Dr. Abdullah Al-Harbish, Dr. Ali Al-Zahrani, and Dr. Sami Al-Haidar, and Dr. Salem Al-Wahhabi.
The Council members were received by His Excellency the President of the University, Prof. Dr. Khaled bin Abdul Rahman Al-Hamoudi, His Excellency the Vice President, Prof. Dr. Khaled Al-Muqrin, leaders of the College of Medicine, including His Excellency Dean of the College, Prof. Dr. Abdul Rahman Al-Jumaa, Vice-Dean, Prof. Dr. Abdul Majeed Al-Drees, Dr. Bandar Al-Jafn, Head of Medical Education Department, Dean of Postgraduate Studies and Scientific Research, Professor Dr. Abdulaziz Al-Hamidi, in addition to hospital leaders represented by His Excellency Hospital's Executive Director and General Supervisor, Mr. Nawaf bin Abdulaziz Al-Tuwaijri, and His Excellency Professor Dr. Zuhair Al-Asiri, Executive Medical Director.
After welcoming the Council members, they were accompanied in a guided tour to hospital premises to get acquainted with its various departments, equipment, medical services provided, and the capacity of the hospital. The tour included a visit to admission rooms, operating rooms, intensive and emergency care, outpatient clinics, and support services. They were also briefed about the hospital's effective role in supporting and serving the educational process at the university's health colleges.
During the meeting there was a discussion of several agenda topics, which aim to develop the educational process in the college and the programs and future plans of the college of medicine.
At the end of the meeting, His Excellency Dean of the College of Medicine expressed his deep thanks and appreciation to Council members for the fruitful discussions and recommendations that emanated from the meeting. Council members in their turn expressed their blessings on the College's obtaining full program accreditation.