Dean of Medicine Meets with College's Students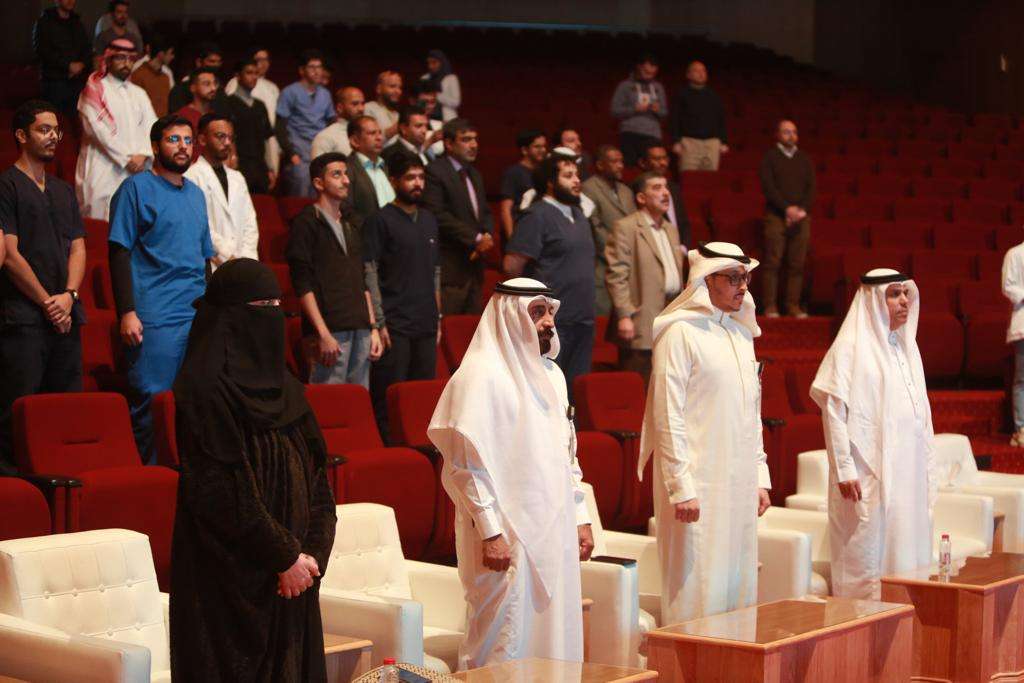 On Thursday, 2nd. February, the Student Council of the College of Medicine organized the beginning of semester's periodic meeting between the College's Dean and his students, male and female.
The meeting began with the Royal Greeting and the Holy Qur'an, followed by a speech by the Student Council representative, followed by speech of the meeting's sponsor, His Excellency Professor Dr. Abdul Rahman Al-Juma'a, Dean of the College, and a word by Professor Abdul Majeed Al-Drees, Vice Dean for Academic Affairs. The meeting was attended by Dr. Bandar Al-Jafn, Head of Medical Education, departments heads, faculty members, and Professor Iman AL Madani, supervisor of female section.
During the meeting, His Excellency Dean of the College responded to questions and inquiries raised by students, highlighting the importance of holding such periodical meetings for the advancement of the educational process, and stressing that the college doors will always be open to everyone, and that all faculty members and administrative staff will spare no effort in serving students and helping them, so that a whole generation of distinguished doctors is graduated to serve our beloved country.