DAU's COM, Saudi Epilepsy Society, Al Habib Hospital, Collaborate on the International Epilepsy Day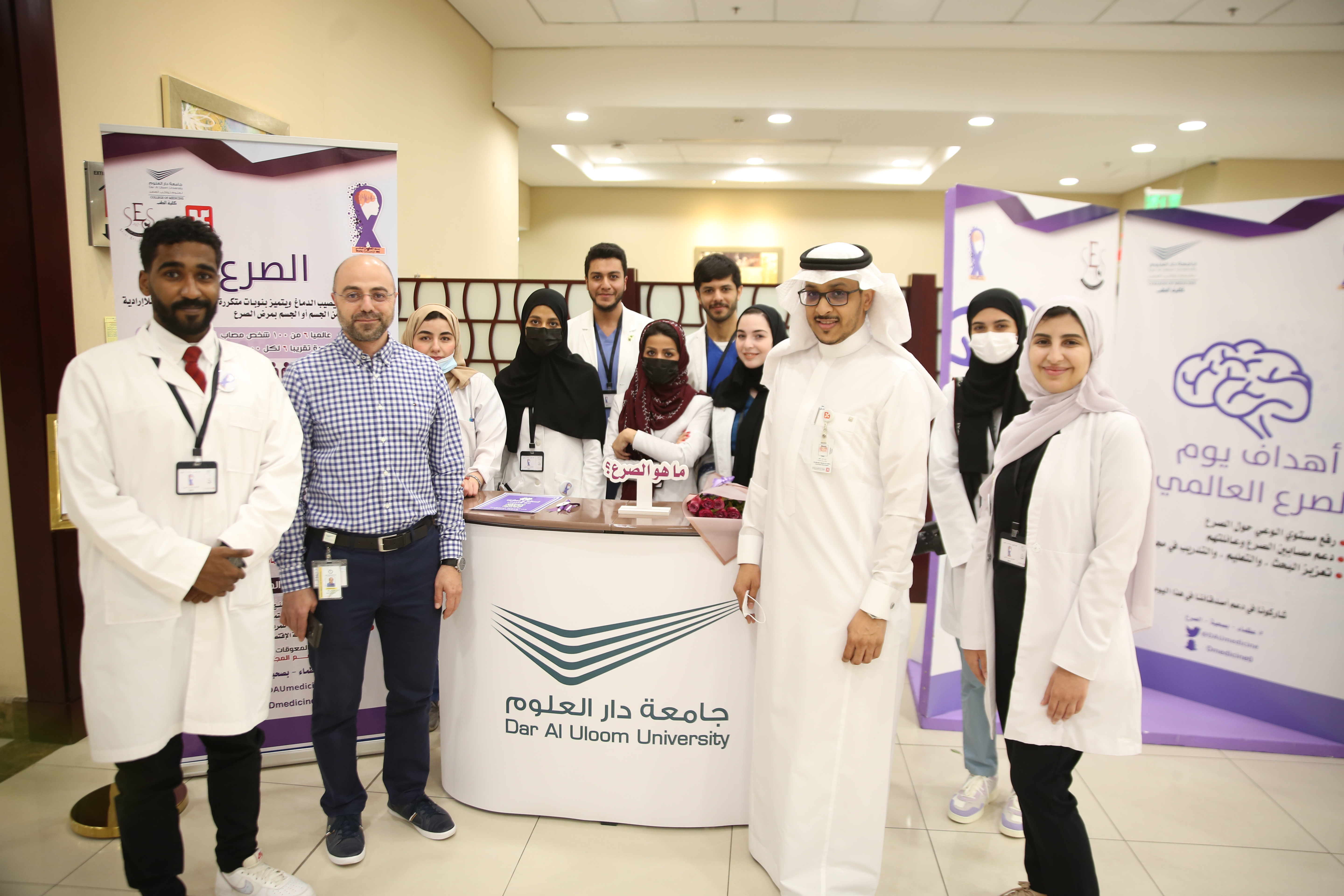 With the aim of raising the community's awareness about epilepsy, and in collaboration with the Saudi Epilepsy Society, the Student Council at the College of Medicine at DAU has organized an awareness campaign on the International Epilepsy Day at Al-Habib Hospital, Al Takhassusi Branch.
The campaign included a review of epilepsy and first aid procedures for treating convulsions, offering advice for epilepsy sufferers during the blessed month of Ramadan. To maximize awareness, souvenirs were presented to epilepsy sufferers During the campaign. The students' participation in the campaign, which was supervised by Dr Bandar Al-Jafan, Head of Medical Education and Consultant of Neurology and Epilepsy Diseases at the college, received considerable support from College of Medicine represented by the college Dean, Professor Abdulrahman Al-Juma, college Vice Dean, Prof. Abdul Majeed Al-Drees, who displayed a great interest in students' activities.
Students expressed their thanks and appreciation to His Excellency Director General of Al-Habib Hospital, Dr Abdul Rahman Al-Ayid, for giving them the opportunity to participate in the campaign, and for visiting and inspecting all corners at the campaign and for paying attention to reviews provided by students, thus highlighting the importance of educating the community about epilepsy.