DAU Signs Cooperation Memorandum with HADAF to Support Students' Preparedness, Training, and Employment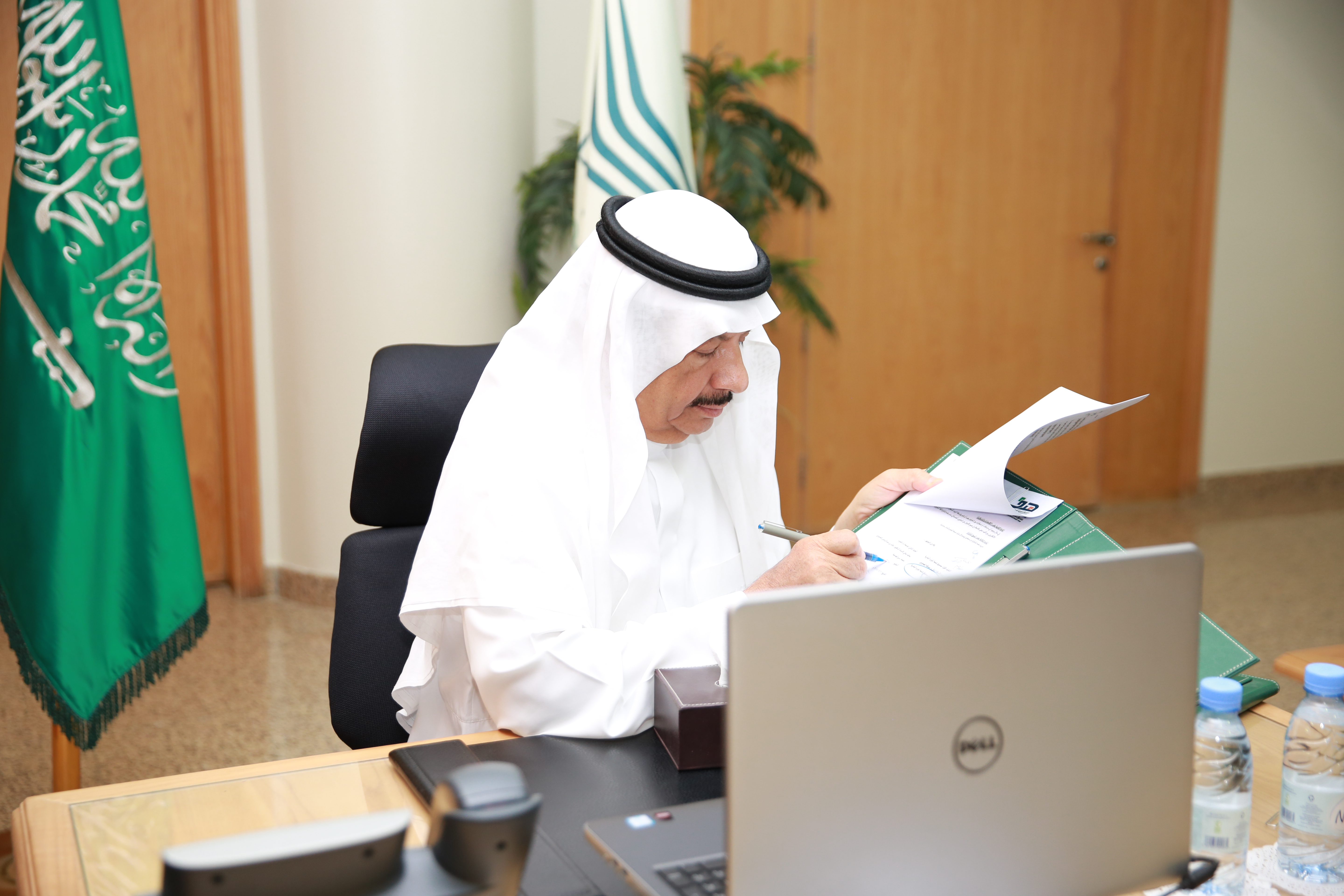 The University of Dar Al Uloom has concluded a memorandum of cooperation with the Human Resources Development Fund (HADAF), to support the training, preparation and employment of the university's students and to ensure that their skills and professional competencies are aligned with the actual needs of the labor market, by making use of the Fund's programs, including Career Guidance, Career Development and Guidance Portal Services (SOBOL) and the on-the-job Training Program (TAMHEER), the National Training Platform (DOROOB) and the National Labor Observatory.
The memorandum was signed remotely by His Excellency Rector of the University, Professor Dr. Khalid bin Abdulrahman Al-Hamoudi, and His Excellency Director General of the Human Resources Development Fund, (HADAF), Mr. Turki bin Abdullah Al Jaweni.
The memorandum of cooperation provides for holding workshops for university students in the areas of development and professional standards and their applications in the field of career guidance, as well as holding remote counseling sessions, and measuring their impact on the target groups. The agreement also aims at providing university students with the knowledge and skills necessary to join the labor market through the (TAMHEER) program.
According to the agreement, students of DAU will be given the opportunity to benefit from the DOROOB program in accordance with the approved rules, conditions and mechanisms of the program, by holding remote and interactive training sessions in various fields and specializations pertinent to the labor market, and making university data available to the National Labor Observatory, and working on process and linking them with the labor market data.