DAU at the forefront of Qiwa Localization Quality Index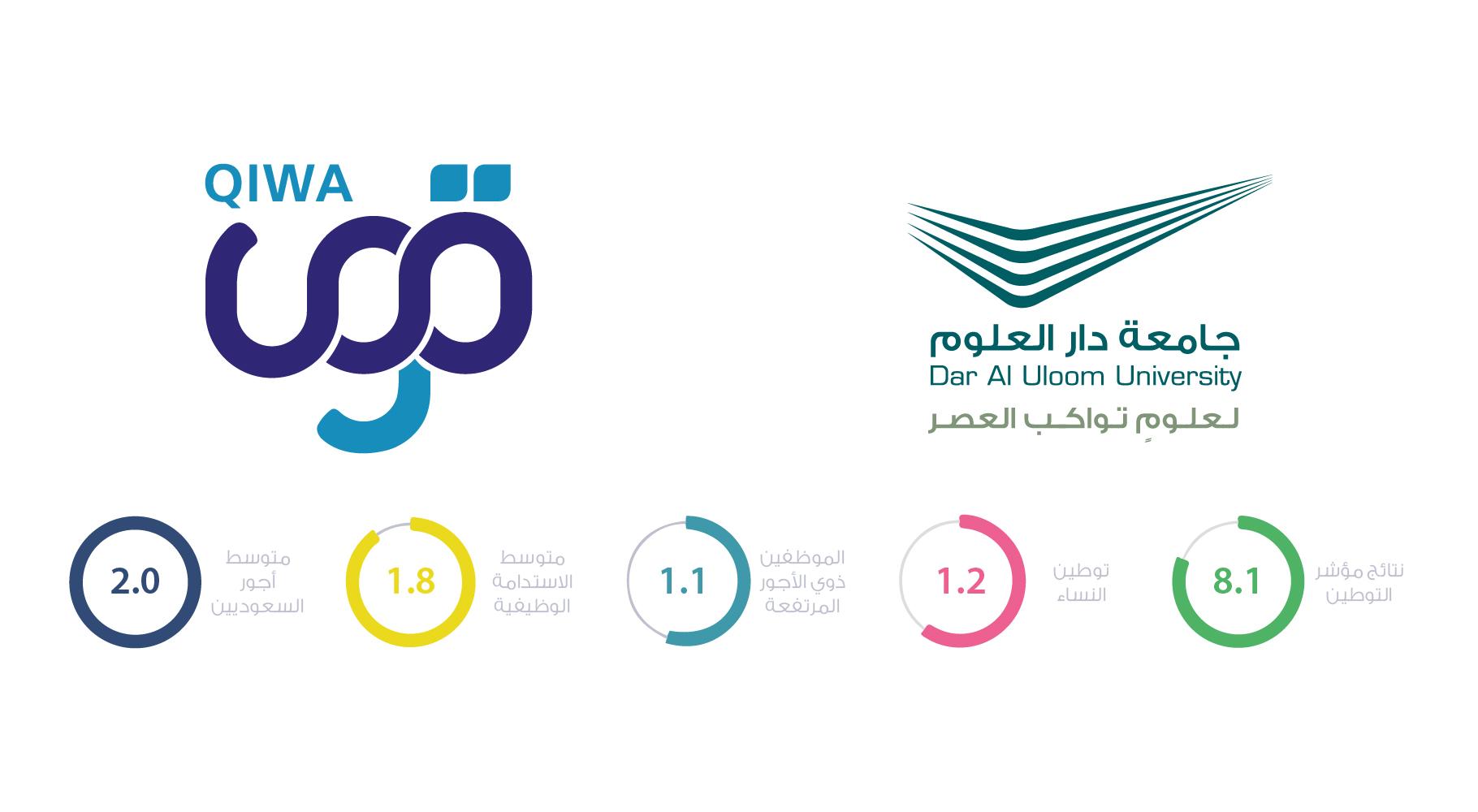 The University of Dar Al Uloom has come at the forefront of the Localization Quality index of the Qiwa Platform of the Ministry of Labor & Social Development. The DAU has come ahead of private sector universities in the Kingdom of Saudi Arabia in relation to the criteria of Localization, Highly Paid Saudi Percentage, Average Work Duration, and Average Saudi Salary.`
The Localization Quality index measures five criteria: Localization, Saudi female percentage, highly paid Saudi percentage, average work duration and average Saudi salary.
The University of Dar Al Uloom has outperformed its peers in relation to those criteria due to its belief in its duty to serve the people of its own country and to provide them with the right job opportunities in light of the kingdom's vision of 2030 and its particular indicators in the education field.The university therefore ensures that it works in accordance with the goals and bylaws of this vision.
It is worth mentioning that The Qiwa platform is a digital platform that provides solutions and services to the Ministry of Labor and Social Development in order to promote automated services to the Saudi labor sector.
The Qiwa platform aims at upgrading and improving labor-related services through unifying services and providing initiatives that focus on the development of the Saudi labor market