Dar Al-Uloom University signs a partnership with the Saudi Digital Library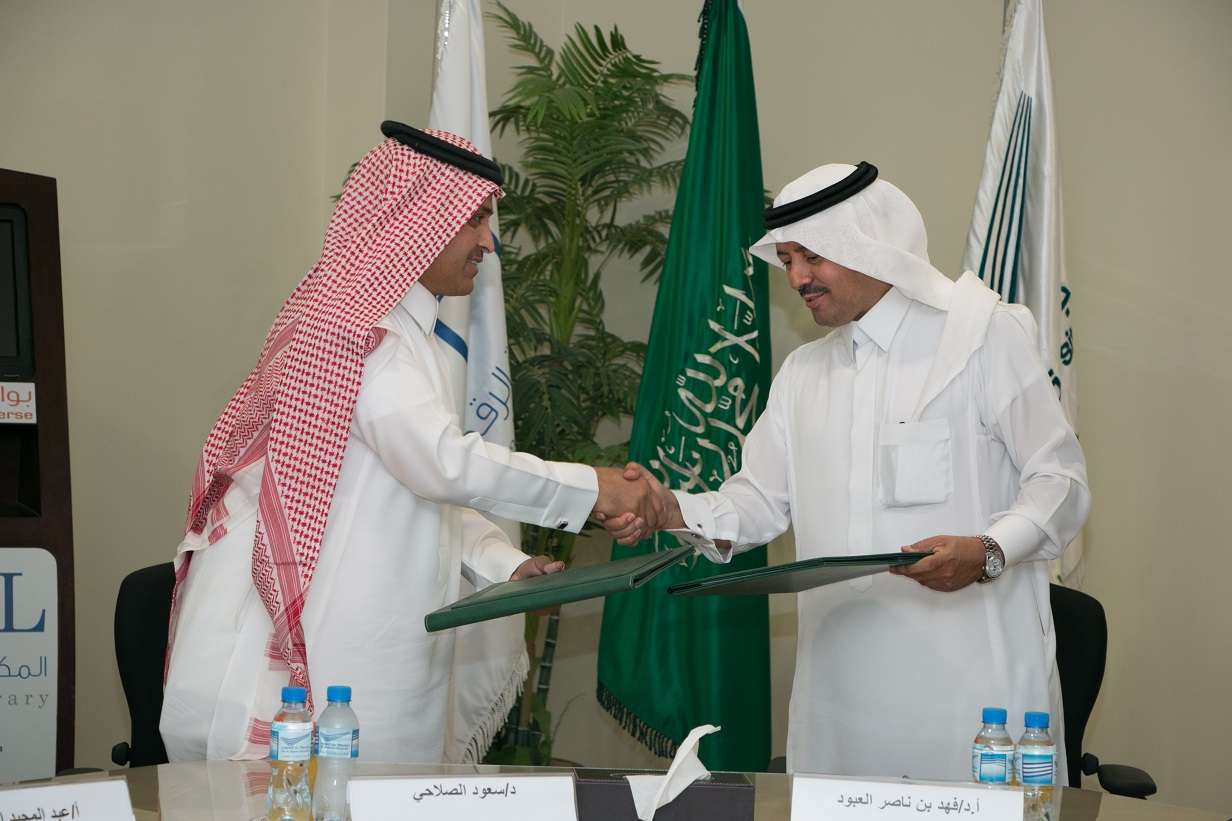 Dar Al-Uloom University signed a partnership agreement with the Saudi Digital Library on Wednesday (October 3rd), in the presence of HE Dr. Khalid Al-Hammoudi, the University's Director, Dr. Fahd Al-Zamil, Vice-Dean for Health Specialties and Dr. Fahd Al-Aboud, Dean of Graduate Studies and Scientific Research.
Dr. Al-Hamoudi met with the delegation of the Saudi Digital Library represented by the General Supervisor of the Digital Library, Dr. Saud Al-Salahi, the Director of Public Relations, Information at the Saudi Digital Library, Mr. Abdullah Al-Amoudi, and Marketing Director Mr. Fahad AL-Atallah.
Dr. Al-Salahi gave a brief presentation on the Saudi Digital Library, its services to researchers in the Kingdom and the stages of development of the digital library within ten years since its inception.
Dr. Al-Hamoudi praised the services provided by the Saudi Digital Library in the service of researchers in Saudi universities, providing them with a wide range of information resources in various sciences and disciplines, and alleviating the burden on students and universities.
Dr. Al-Abboud expressed the importance of the digital libraries for its role in developing the university, and praised the support provided by the university administration to the scientific movement by keeping abreast of scientific developments.
At the end of the meeting, Dr. Al-Aboud and Dr. Al-Salahi signed the partnership contract. Now the Saudi Digital Library services are available for the University students and staff.