College of Dentistry holds an awareness exhibition on the International Day of Disability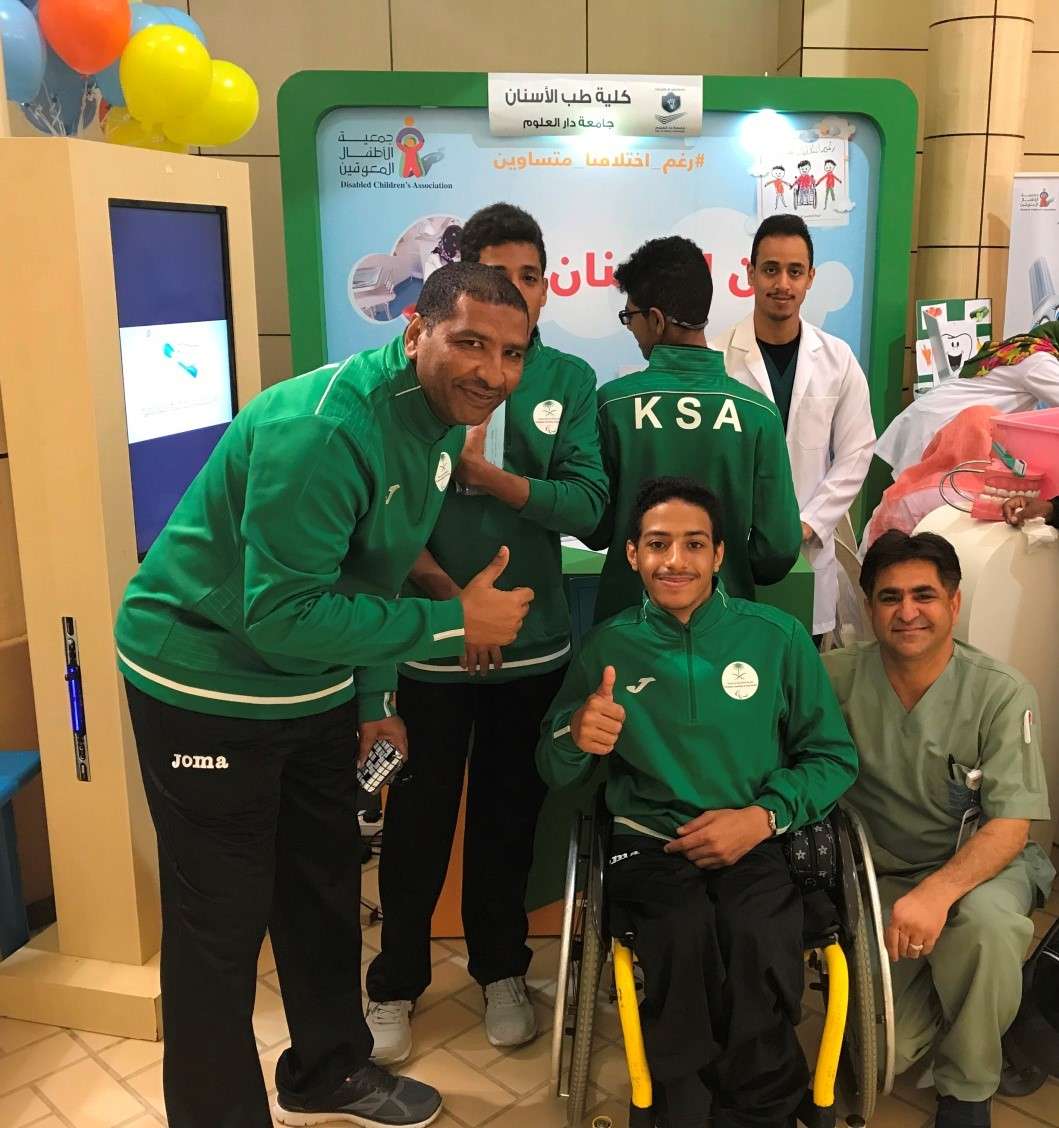 In line with the International Day for people with Disabilities commemorated on 3rd December 2017, and in recognition of the importance of the people with disabilities in the community, the College of Dentistry at Dar Al Uloom University attended an event at the King Fahad Center for Disabled Children in Riyadh.
The aim of the event was to increase the awareness of parents and caregivers about the importance of oral and dental health, eliminate social barriers for oral health care among people with special needs and the community, as well as strengthen the relationship between special needs patients and the dentist. In addition, the team provided free educational and motivational services to these children. Gifts were distributed to the attendees, with their introduction to the services provided by the College of Dentistry at Dar Al Uloom University and its role in the service of the community.
The academic staff who were the part of the team responded to the attendees' questions about how to care for oral health, in addition to introducing them to the problems of teeth and gums. The team also directed them regarding the best ways to keep their teeth clean. There were videos and demonstration about how to get rid of bad odor of the mouth. a booklet explaining ways to keep a healthy dentition and a guide to the specialized centers and the facilities to get dental treatment for their children with disabilities was distributed among the parents of such children. Lastly, a lucky draw was held for people answering questions about oral health care
The function was attended by Vice-Rector of the Health Specialties, Dr. Fahad Al Zamil, Dean of the College of Dentistry Prof. Hisham AlMoallem, Vice Dean of the College of Dentistry  Dr. Ali Qerban. The visitors who visited the event were all praise for the efforts of the team that contributed to the success of the event. The in charge of the programme Dr. Altaf Shah along with Prof. Randa Abidia felicitated Dr. AlBandari AlJameel (King Saud University) and Al Azoob company for their cooperation with the event.