The Delegation of the French Supreme Council to Evaluate Research and Higher Education on its Final Visit to the Faculty of Law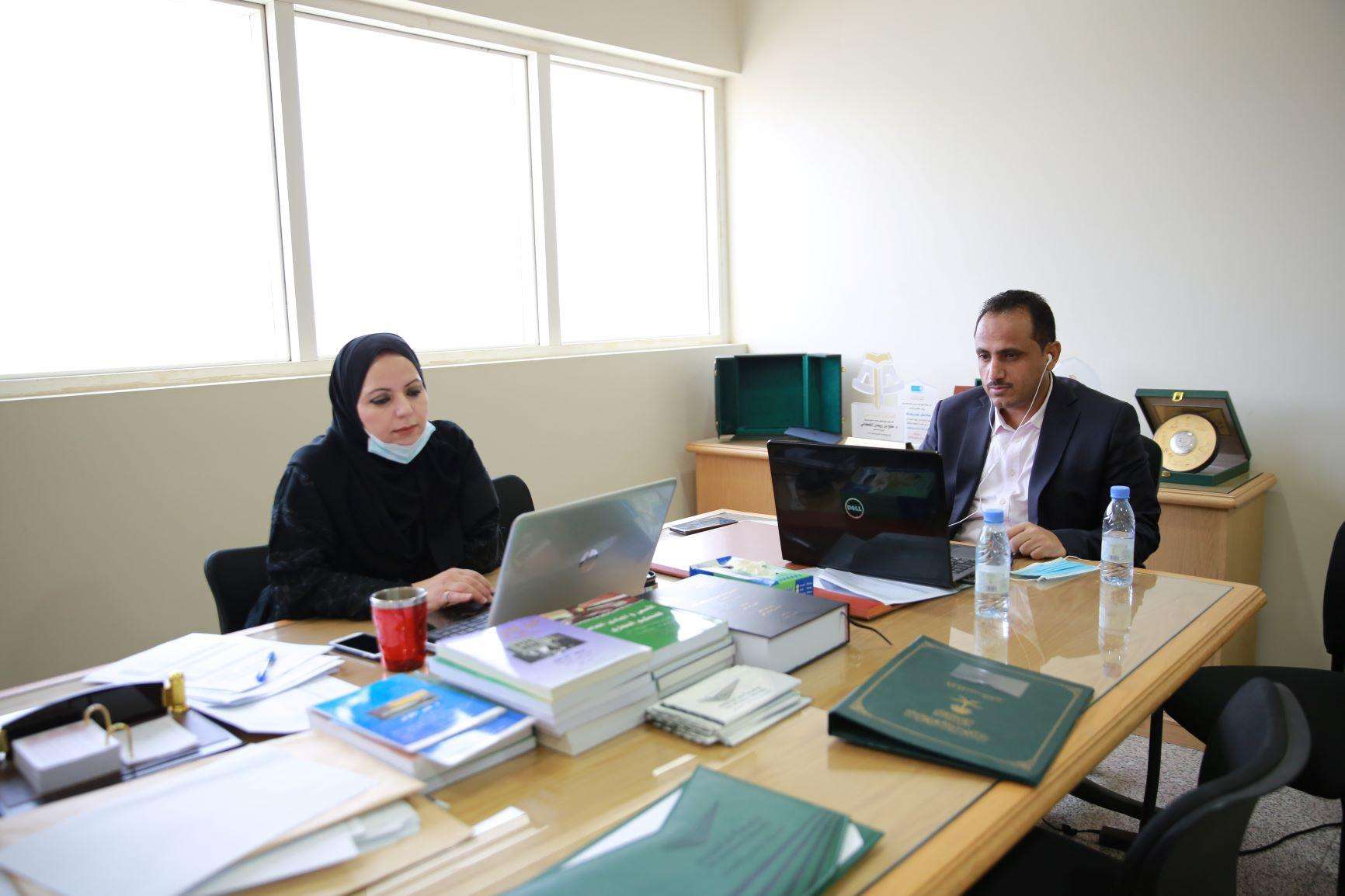 As part of the university's law school's efforts to achieve its objectives in obtaining National and international accreditations for its academic programs, a delegation from the French Supreme Council for Research and Higher Education Evaluation (HCERES) accompanied by several legal specialists visited the university and college on Monday and Tuesday, June 14 and June 15, 2021. They met His Excellency Professor Khaled Abdulrahman Alhomodi, Dr. Ebtesam AlUthman, Dr. Mufleh AlQahtani, department heads, director of quality management at the university and college, and a number of faculty members, students, graduates, representatives of the staff and advisory councils of the college in the presence of the representative of the National Center for Evaluation and Academic Accreditation in the Kingdom, Professor Dr. Samar Al-Saqqaf.
The visiting delegation was briefed on the college's plans, programmes and activities, conducted numerous interviews with faculty, students, advisory boards and the self-study preparation committee, took a virtual tour of all the college's facilities before concluding its visit and moving on to the final report on academic accreditation. The visiting delegation praised the good organization of the visit. It is worth mentioning that the Faculty of Law of Dar Al-Uloom University has already received an academic accreditation certificate from the French Supreme Council for the Evaluation of Research and Higher Education for five years as the first community college of rights in the Kingdom.
The Dean also stressed that the college's activities and steps towards obtaining national and international credits find unlimited support from His Excellency, the Chairman of the Board of Trustees, Sheikh Abdulaziz bin Ali Al-Tuwaijri, His Excellency the President of the University, Professor Dr. Khalid Al Hammoudi, and his Excellency the Executive Director Nawaf Al-Tuwaijri.