Quality Culture concludes first week of Training Program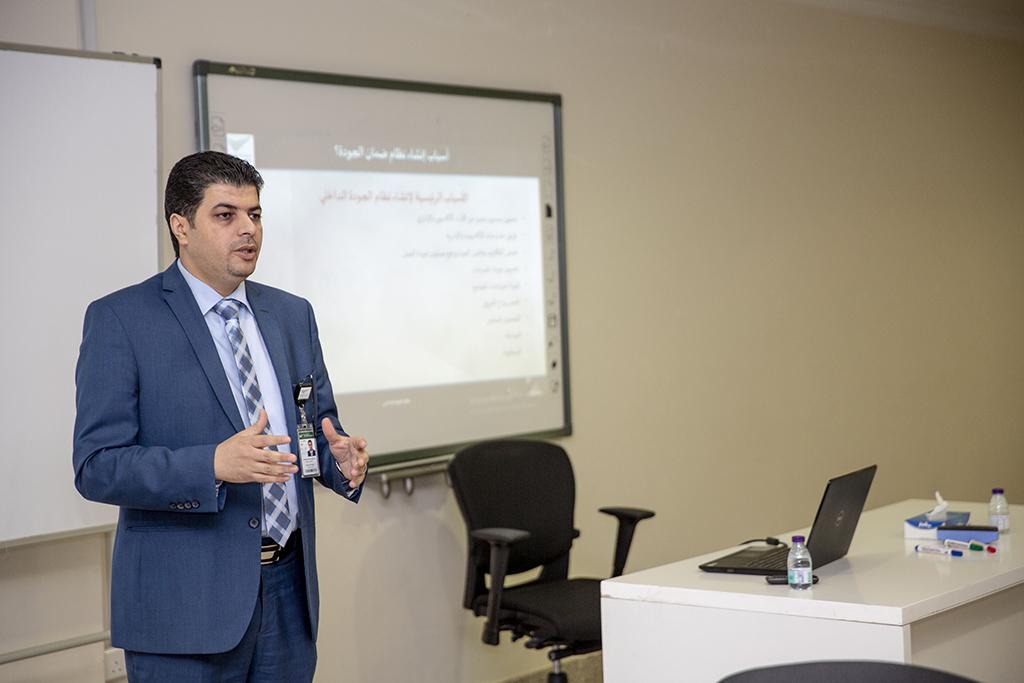 The Quality Culture Unit of the Directorate of Quality at Dar Al Uloom University launched last week the DAU's Staff Professional Development Program , which will continue for 6 weeks, God willing.
The program include a variety of workshops including workshops on quality, teaching and learning, research and management skills.
The program was started by a workshop on The Internal Quality System at the University of Dar Al Uloom ,which was presented by Dr. Mohammed Samir Abdul Haq, Director of the Directorate of Quality at the University. This was followed by a workshop on Decision-Making Skills presented by Dr. Tawfiq Al Radoush, Head of Human Resources Department at the College of Business Administration. The third workshop was entitled How to Publish Your Research in an International Scientific Journal , which was presented by Professor Wael Hazin, Professor of Biomedical Research at King Saud University.
Dr. Mansour Al-Shihri, the University's Consultant for Quality and Accreditation, presented a workshop on How to Complete the Self-Assessment Scale Model for Academic Programs.
The first week was concluded with the Strategies for Motivating Students  workshop, which was presented by Dr. Maha Al-Kalab,  Supervisor of the Student Support Center.
The workshops were attended by faculty members, administrative staff and other employees of the university, who expressed their satisfaction with the standard of the workshops .