Dar Al Uloom University presents "The effect of Zaha Hadid on modern architecture"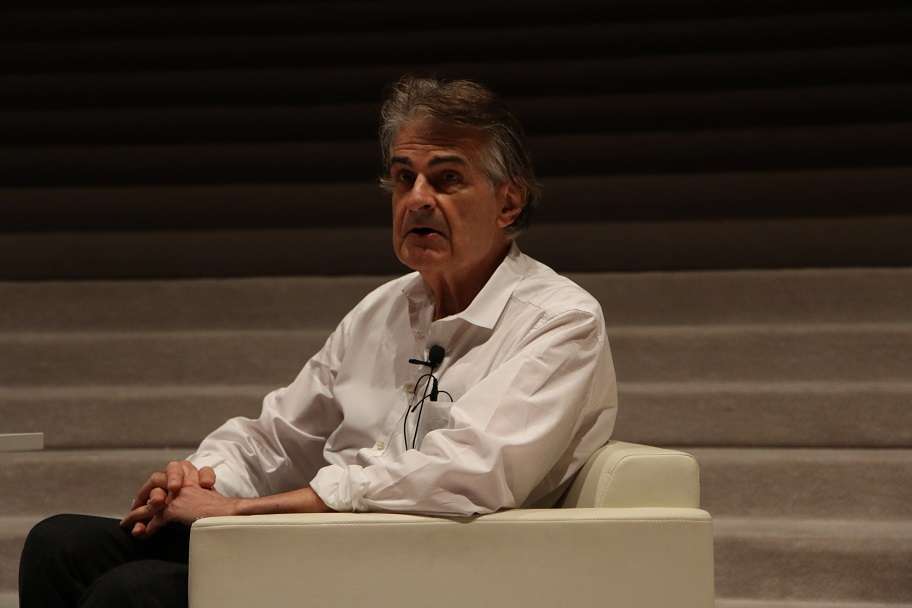 In co-operation with the Society of Designers and Engineers, Harfayn, Dar Al Uloom University organized a lecture entitled, "The effect of Zaha Hadid on modern architecture" last Monday, ninth of October. This was presented in the University auditorium by Engineer Joseph Jiovani, the journalist responsible for architecture news in the American New York Times newspaper.
The lecture was attended by a number of faculty members from the College of Architecture and Digital Design, led by Dr Mansoor Al-Jadid, the Dean of the College, a number of male and female students of the College, and guests from Harfayn society.
Engineer Joseph Jiovani discussed the thinking of the belated female Iraqi architect Zaha Hadid and her reliance upon tangential lines to come out of the traditional norms, as well as her reliance upon mathematical methods to help computing project outcomes and architectural plans in an academic and creative manner.
It is worth mentioning that engineer Zaha Hadid of Iraqi origin and British citizenship and she participated in designing a number of large projects in different parts of the world, the most notable being the train railway station at Riyadh in King Abdullah Financial City, and King Abdullah for Petroleum Research in Riyadh.
The Dean of the College exclaimed that this presentation comes among a series of lectures organized by the College in order to spread awareness of architecture, to raise professional aspects for students of the College, and achieve communication with the professional community.