Architecture Department at Dar Al Uloom University holds "The Foundations of Design" exhibition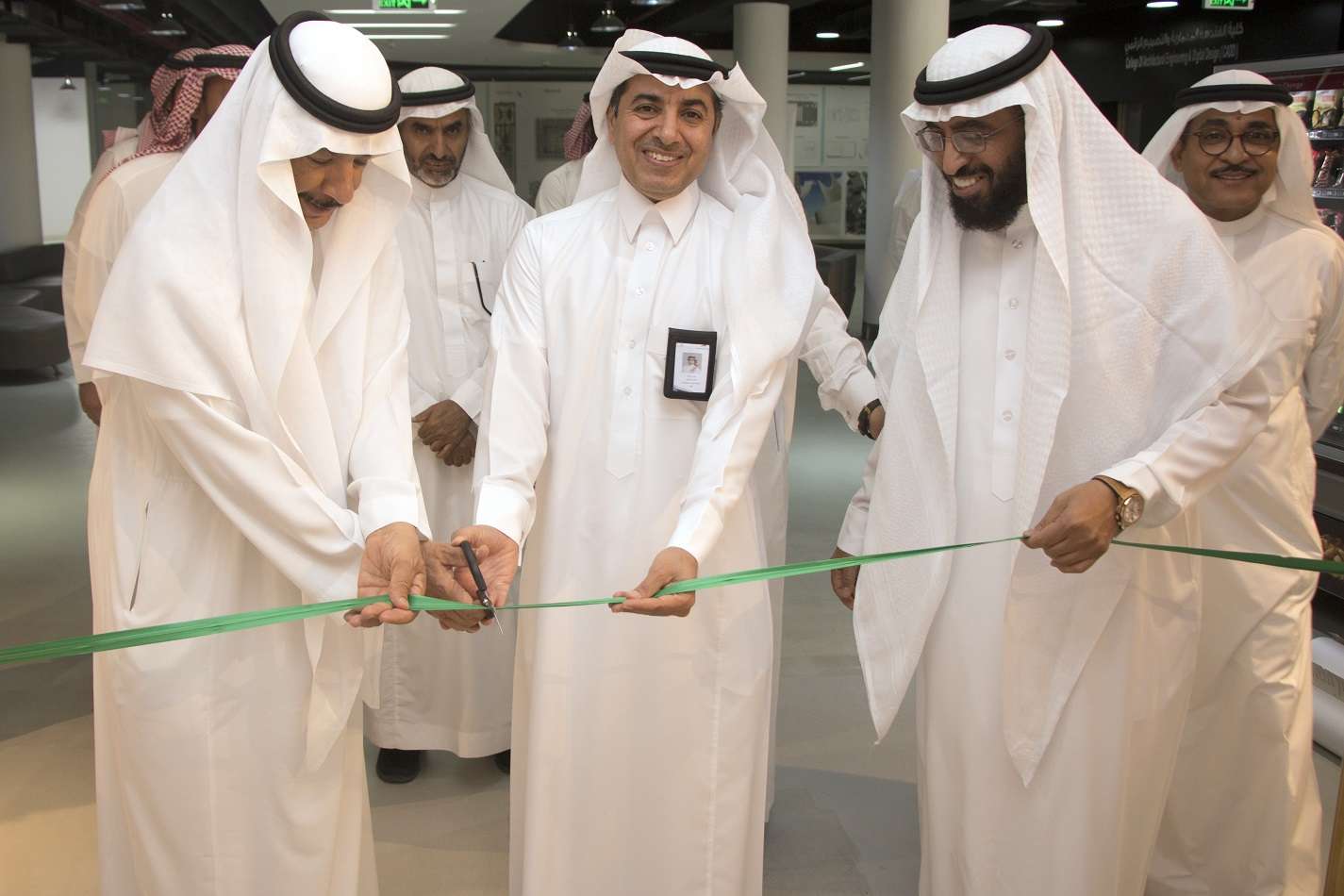 HE Dr. Khalid bin Abdulrahman Al Hamoudi, Rector of Dar Al Uloom University has inaugurated "The Foundations of Design" exhibition at Architecture and Digital Design College. During the period from 1 to 3 May 2018, with the CEO of Building Development Company Eng. Fahd bin Ibrahim Al-Hammad and a delegation from the company in the presence of the Dean of the College, Dr. Mansour Al-Jadeed, Vice Dean of the College, Dr. Sultan Al-Otaibi and a number of faculty members and students.
The exhibition dealt with the students' Quarterly works for Design Basics course (1&2). Where these materials form the students' first building blocks in their educational march in the fields of architecture, interior design and graphic design. The exhibition also included a presentation about the student's work who participate in the School Design Competition with the Education Development Company sponsor.
Dr. Abdulaziz Abu Sulaiman said: "The exhibition is on a high level of preparation and implementation for students of the first year of college, as well as the available opportunities provided by the University to them to implement their artworks. Through workshop models, which contains advanced machines in woodworking, Metals; casting machines, forming, and photocopying machines.
Eng. Al-Hammad honored the outstanding students in the design competition by the Education Development Company and he announced the qualified student's names for the competition at the level of the Kingdom's universities in the same field. Then, the Rector honored the working team who prepared the exhibition from faculty members in the college.