Goals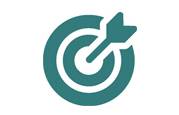 Ensure an integrated learning environment characterized by excellence in study plans, qualified faculty members and high readiness in facilities, equipment and advanced learning services.
Stimulate the culture of community service through diverse activities and partnerships and collaborations with local and international organizations.
Preparation of distinguished cadres in architectural design who are capable of dealing with various architectural projects and taking into consideration the social, humanitarian, environmental and technological aspects.
Motivating the culture of innovation in the design of internal and external spaces that will bring positive changes in health and well-being of life and quality of living standards for people at home, work and times of pleasure.
Preparation of cadres characterized by creativity and innovation in the skills of digital design for the presentation, documentation and marketing.