Under the Patronage of the Custodian of the Two Holy Mosques, HRH Emir of Riyadh Inaugurates The International Conference on Education Evaluation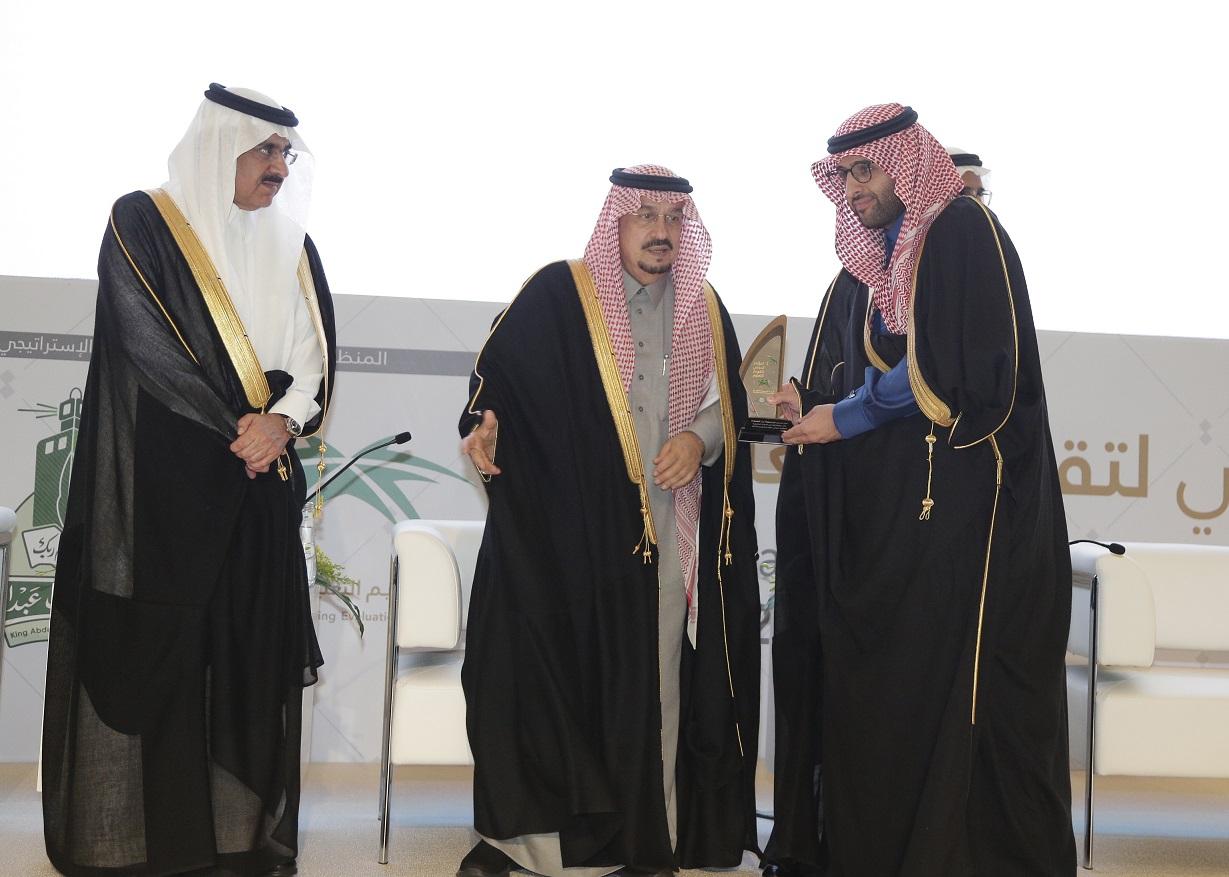 The Custodian of the Two Holy Mosques, King Salman bin Abdulaziz, has sponsored the International Conference on Education Evaluation 2018 under the theme 'Future Skills, Development and Assessment'. The conference was inaugurated by His Royal Highness Prince Faisal Bin Bandar Bin Abdulaziz, Governor of Riyadh, in the Kingdom Hall at the Four Seasons Hotel on Tuesday 4th. December.
His Highness Prince Faisal Bin Abdullah Al-Mishari, Chairman of the Higher Education Supervisory Committee, delivered a speech in which he thanked the Custodian of the Two Holy Mosques King Salman bin Abdulaziz for his highly esteemed patronage of this conference, which will be an incentive for serious, continuous hard work that would elevate education and training to target levels. He also thanked His Royal Highness Crown Prince Mohammed Bin Salman, may God save him, for his diligence and support of the committee and its programs.
His Excellency Mr. Nawaf bin Abdulaziz Al-Tuwaijri, Chief Executive Officer and member of the Board of Trustees at the Dar Al Uloom University, received a commemorative shield from His Highness Emir of Riyadh for the active participation of the university in the conference.
The three-day program of the conference included more than 35 academic sessions involving about 60 experts in the field of education worldwide. The conference addressed a number of issues, most importantly, a general framework for future skills: how to be taught and acquired, how to be assessed and how they can be applied and practised.
The conference aims at highlighting urgent future skills and how to develop and evaluate them. It also aims at formulating proposals and recommendations related to extra high-value skills so as to increase the employment opportunities for citizens both male and female in the labor market, and help promote professional success. Such proposals would also contribute to upgrading the level of business sector, and encourage  educational institutions and training and employment sectors to adopt programs and strategies that would develop the human capital and contribute to the achievement of the Kingdom's 2030 vision.