The College of Dentistry organizes an Awareness Program for the "Disabled Children's Association"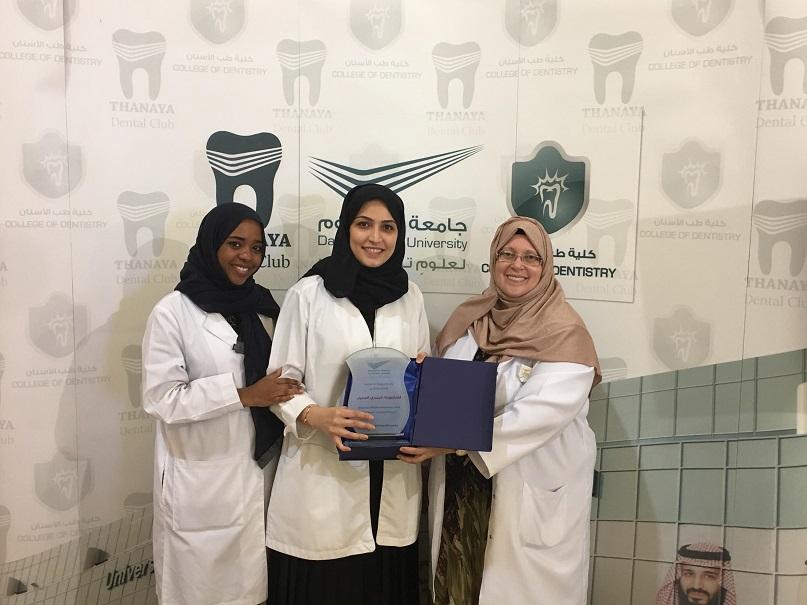 On Thursday (November 6th), The Faculty of Dentistry at Dar Al Uloom University organized an awareness event for the children of the "Disabled children Association" to help raising their dental care awareness. This event comes in conjunction with World Day for People with Special Needs.
The event was organized and embraced by Prof. Randa Al Abidi, Prof. Maysam Murad, Dr. Ruaa Kamal, Dr. Shibnam Qallazar, and a group of DAU students, Ibtisam Al Allawi, Nouf Al Ruwaili, and Reem Al Enazi.
The event focused on the mechanism of tooth decay and tissue diseases, and methods of preventing tooth decay. In addition, it concentrated on the importance of healthy food and its role in keeping teeth healthy.
The aim of this event is to show the importance of this valuable part of the community. Treatment has been provided to the children and they have been presented with the right way to wash their teeth. Presents and souvenirs have been distrusted to the children.
The Faculty of Dentistry presented a commemorative shield to Dr. Al-Bandari Bint Hassan Al-Gemayel, for the efforts she made in the preparation of this event.