Sports-for-All Federation visits DAU facilities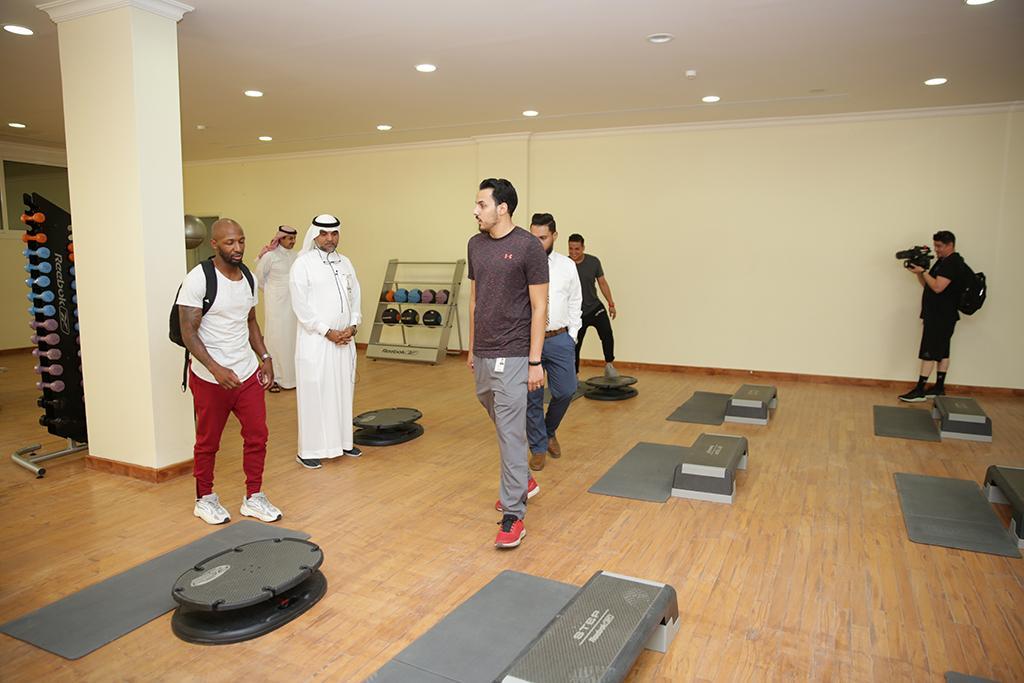 A delegation from the Saudi Federation of Sport for All and the American company S.T.A.R.S visited the University of Dar Al Uloom on Monday, 2nd. September, to explore sports facilities at the university and activate the agreement between the General Sports Authority and the university in order to accelerate the level of participation in sports activities.
The delegation was received by Dr. Ahmed Al-Qattan, Director of the University Preparatory Program, Dr. Nasser Al-Enezi, Director of Student Affairs, and Ahmed Al-Sharqawi, Professor of Physical Education.
Dr. Al-Qattan explained that the physical education courses at the University Preparatory Program aim at enhancing student participation in sport activities. He added that student participation in various sports has increased voluntarily and regardless of the desire to pass the course.
Dr. Al-Enezi stated that the university of DAU organizes tournaments of various sports for both male and female students, including football, volleyball, basketball and table tennis, and added that there is a plan to participate in tournaments at the level of Saudi universities.
The delegation expressed their admiration of the university's sports facilities, including the swimming pool, the indoor multipurpose hall, gyms and squash courts, stressing the importance of utilizing these facilities to the maximum.
It is worth mentioning that Dar Al Uloom University has signed a memorandum of understanding to implement programs and activities that help spread the culture of sport and activate the role of all parties in fulfilling the Kingdom's Vision of 2030 with the aim of increasing the rate of practising sports and physical exercise on a regular basis and raise community awareness of the importance of sport and public health