Reading Club Participates In The First Forum Of Youth Cultural Initiatives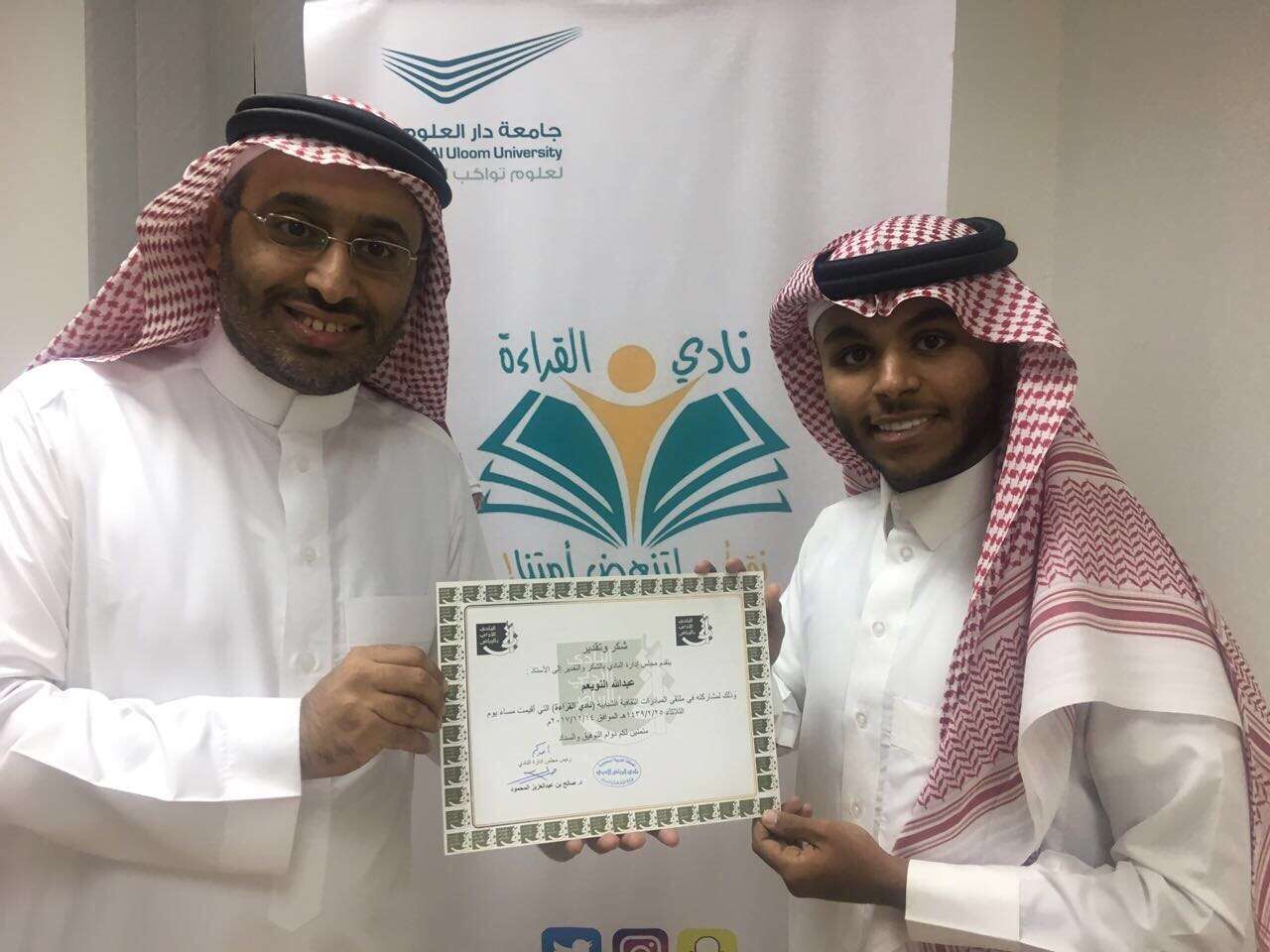 The Reading Club at Dar Al Uloom University participated in the first forum of youth cultural initiatives held at the Literary Club in Riyadh on Tuesday, November 14, in the presence of those interested in the cultural field.
The leader of the Reading Club Mr. Abdullah Al-Nuaim briefed the club and its activities, and put forward the idea of ​​a partnership between the Reading Club and the Literary Club in Riyadh.
The participation of the club in the forum included a definition of culture and a presentation of some of the cultural initiatives of the club members. For her part, Ms. Ohoud Al-Yami expressed the importance of the efforts of the initiatives that aim to spread literacy in Saudi society.