Poetic whiffs at DAU's Theatre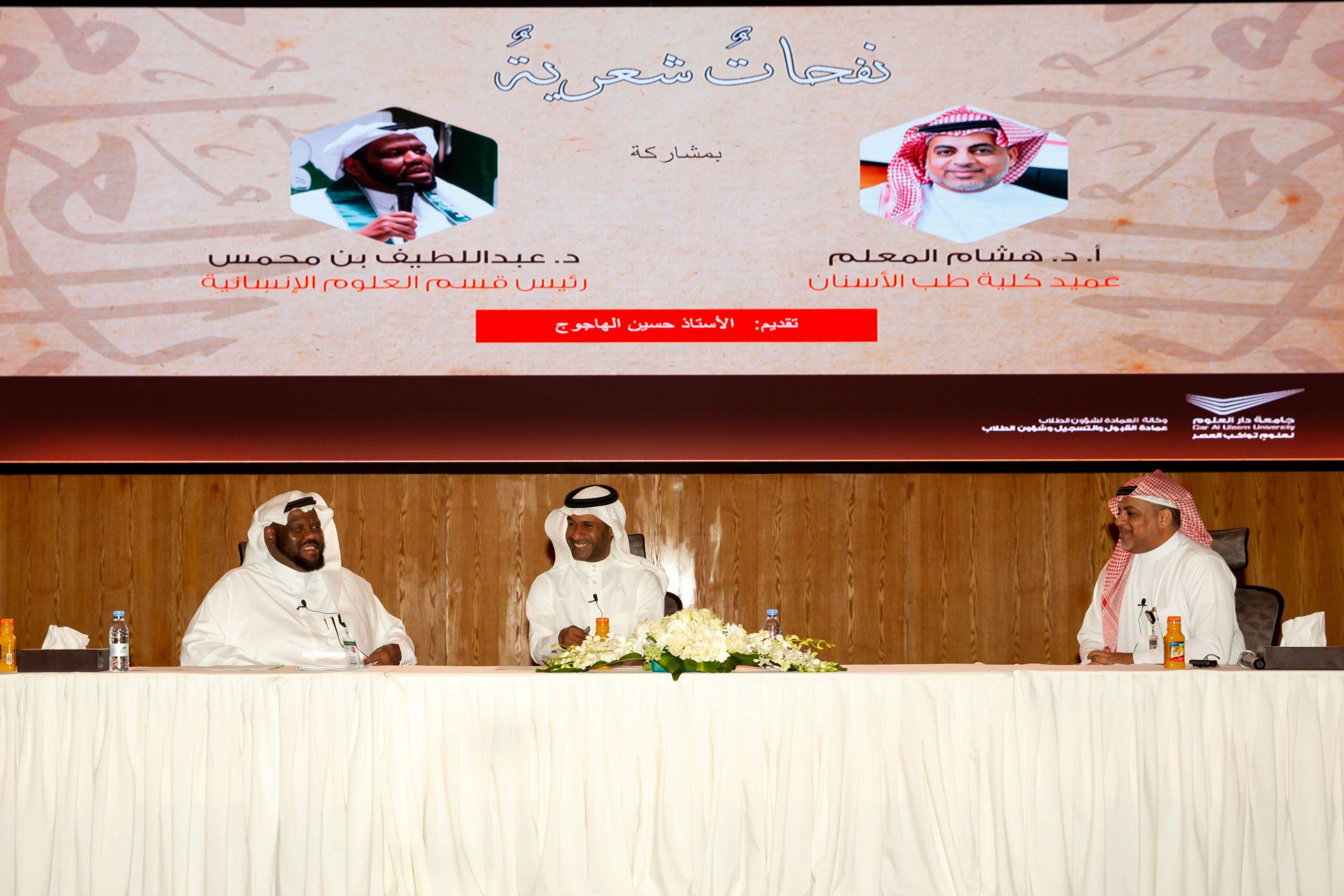 Activities of various kinds continue of the Dar Al Uloom's Theater, which is one an important educational component of the university's Cultural Center. Most recently, on Tuesday 26th. November, the Deanship of Admission, Registration and Student Affairs at the University organized a poetry event called 'Poetic Whiffs', which is a literary forum during which Dr. Hisahm Al Moallem, Dean of the College of Dentistry, presented a review of his latest book The Love Storm. During the event, Dr. Al Moallem shared excerpts from his poetry and some of his experience with the audience, who were touched by the elegant and sentimental meanings embodied in his book and poems. The microphone was later picked by Dr. Abdel Latif Ben Mehmes, the classical Arabic poet, who recited a number of his classical poems with social and human dimensions. Dr. Mehmes reiterated his poem in praise of Dar Al Uloom, which he presented during the graduation ceremony under the patronage of His Highness Emir of Riyadh Province.
The forum was graced by the attendance of HE Dr. Khalid bin Abdulrahman Al Hamoudi, Rector of the university, university vice-deans, college deans, faculty members and students, who lived the beautiful meanings and fine poems, expressing their great admiration and showing interaction.
Dr. Al-Moallem and Dr. Ben Mehmes were honored by HE Prof. Al-Hammoudi, who presented them with commemorative shields in appreciation.