HRH Princess Noura Bint Mohammed guest at DAU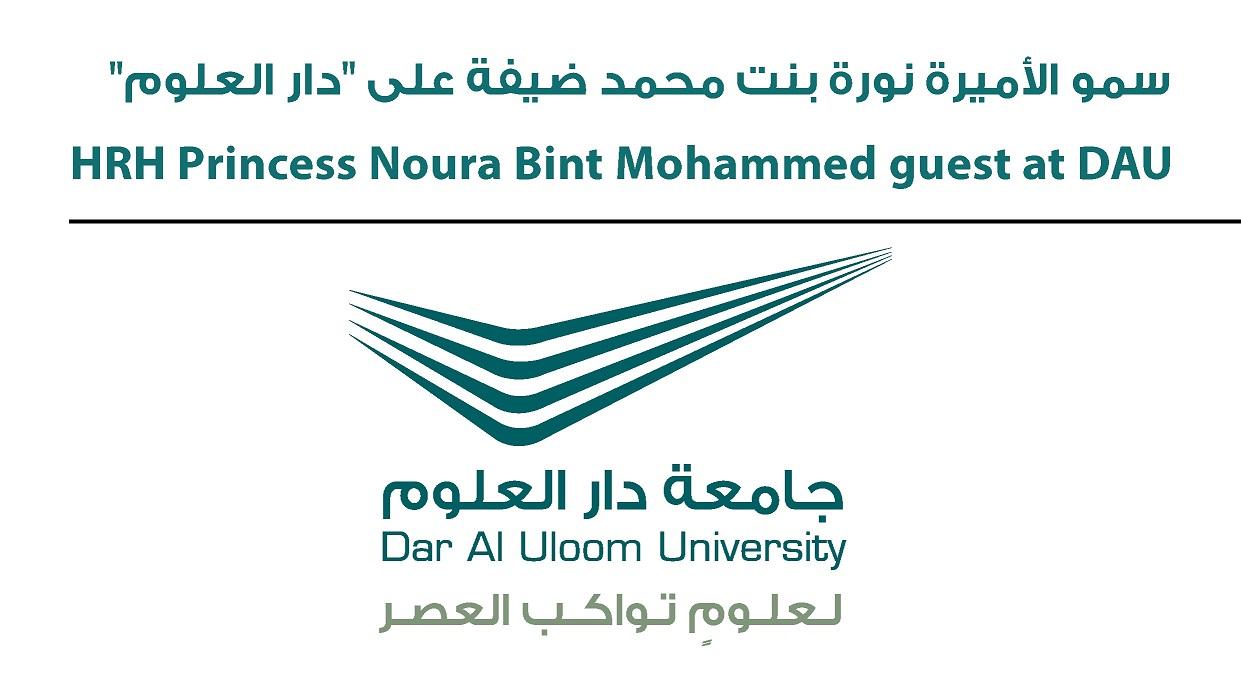 Student  Affairs at Dar Al Uloom University organized on Wednesday 6th. February a meeting entitled 'My Experience'  by hosting Her Highness Princess Noura bint Mohammed Al Saud, President of the Women's Committee for Community Development in the Emirate of Riyadh Province, to talk about her experience and inspire the university students.
The meeting was introduced by Ms. Lina Al-Saleem, Student Activities officer, then HRH spoke about her experience. She noted that she studied Arabic literature at King Saud University, then moved to Asir region . She discussed her experience in charitable work and empowering women in Asir, highlighting the evolution of the functions and responsibilities of charity organizations from care to development.
She also spoke of her experience in the Herfa  association and emotionally touched on the impact of her presidency of the Committee of the Families of the Martyrs of Duty in Qassim , and the establishment of the Princess Noura bint Abdulrahman Social Center.  Then she moved to talk about her experience in Riyadh province and her keenness on developing different Saudi  provinces and bridging the gap between Riyadh's standards and surrounding areas.
She praised the University of Dar Al Uloom and its great role in supporting voluntary work and social responsibility, especially as it is the only university that hosts a whole organization, namely, the Association of Child Welfare. After that, HRH opened the door to the students' questions and comments  from faculty,  who showed much appreciation of the Princess's thought and faith in her cause.
The meeting ended with a word of thanks from Dr. Nouf Al-Ajmi,  Supervisor of Girls' Campus, who  presented the princess with a commemorative shield designed by the student Najla Al-Sabbagh from  the College of Architecture. The shield had , a graphic drawing of the phrase 'Wherever God has put you, you blossom', which symbolizes  the Princess and her life journey.