His Excellency, DAU's Rector Opens Second University Housing Complex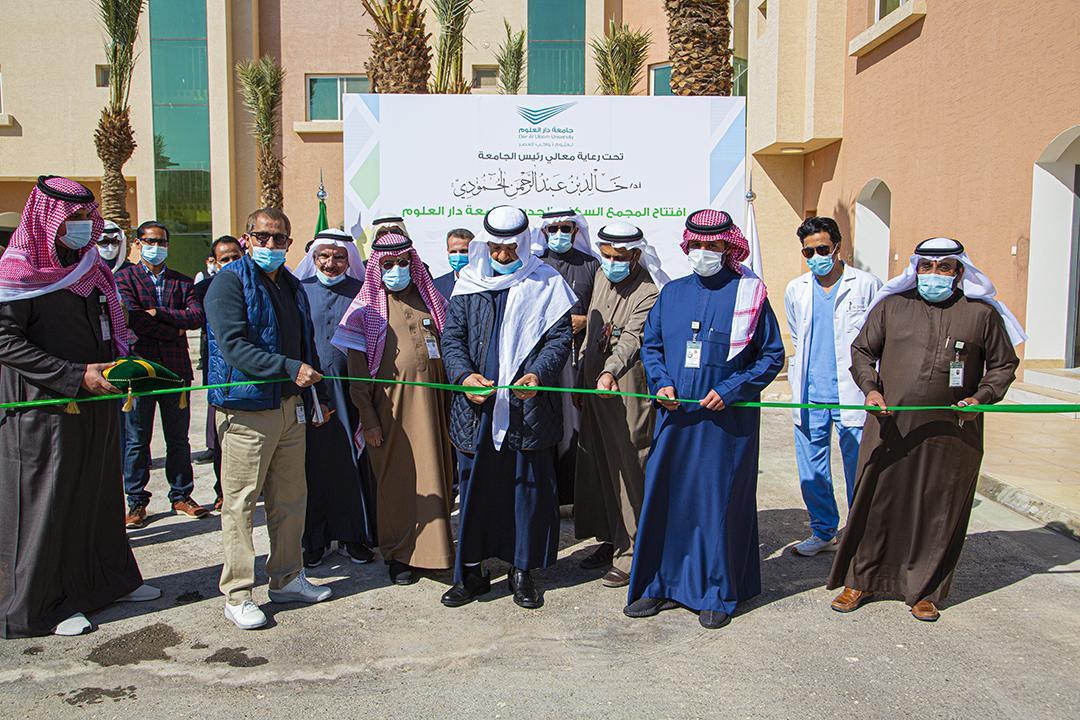 On Tuesday 19th. January, 2021, His Excellency Prof. Dr. Khaled bin Abdul Rahman Al-Hamoudi, Rector of the University of Dar AL Uloom, Tuesday, opened the new university housing complex which has been constructed with design specifications that suit the needs of faculty members and university employees. The new housing complex, which includes a number of villas and apartments that are divided into three complexes, ensures residents' privacy, and provides them with comfort, tranquility, safety, and is characterized by its capacity and close proximity to campus.
The opening was attended by the university's Chief Executive Officer, His Excellency Mr. Nawwaf bin Abdulaziz Al-Tuwaijri, college Deans and Vice- Deans, and a group of faculty members and employees, who toured the villas and apartments, inspecting their facilities, capacity and components.
It is worth noting that this complex is the second compound for university housing, and, God willing, more accomplishments that would enhance the comfort of faculty members and university employees are to follow.