HE DAU's Rector Honors Student Participants in Iftar project at DAU's Mosque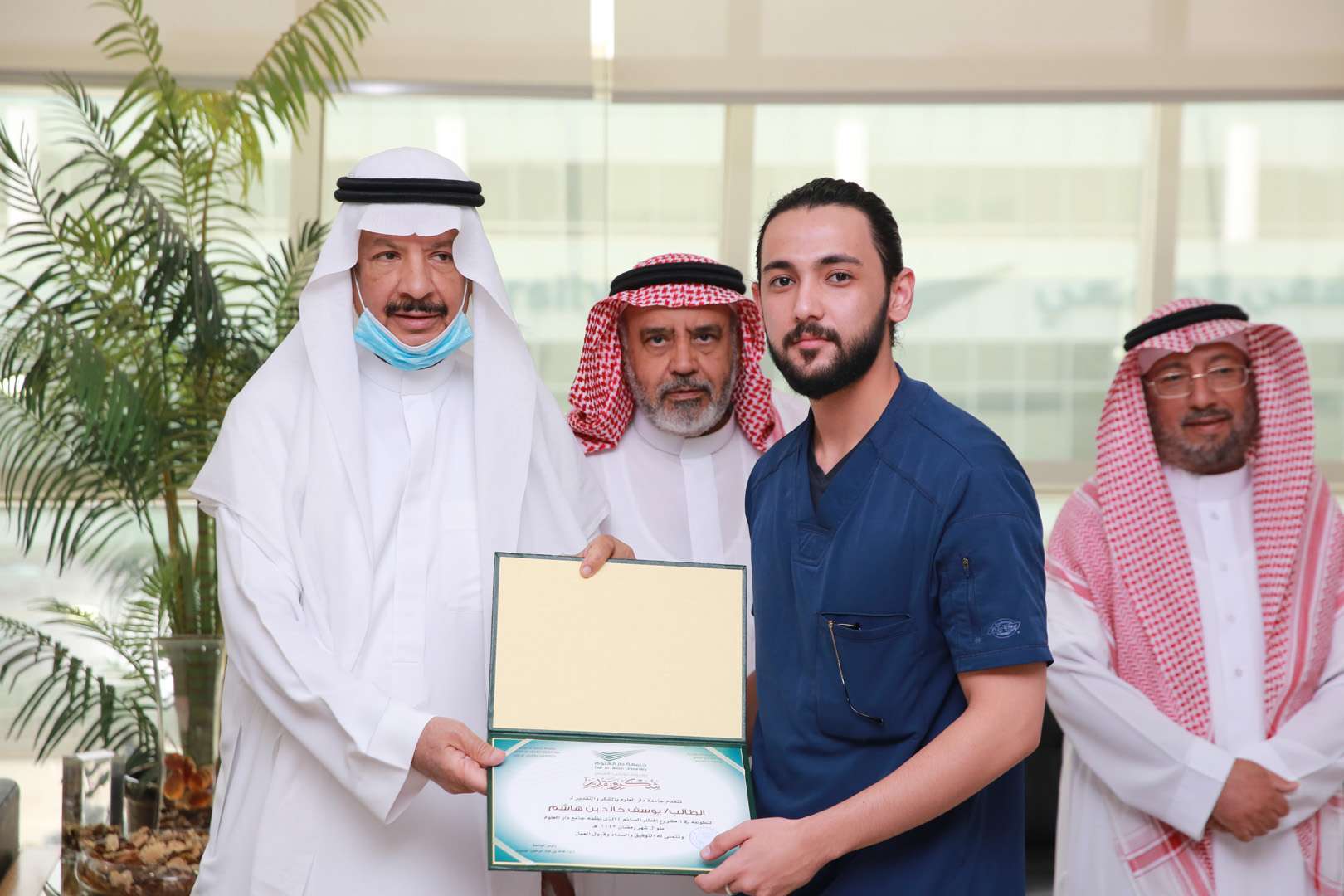 In an atmosphere filled with gratification and and peace of mind, His Excellency Rector of the University of Dar AL Uloom, Prof. Khaled bin Abdul Rahman Al-Hamoudi, has honored the student volunteers, both male and female, in the Iftar project organized by the Dar Al-Uloom Mosque throughout the month of Ramadan.
The students who participated in this project did so with great passion and enthusiasm, as their number reached fifty students all competing in doing good deeds, seeking the pleasure of God the Almighty, and seeking reward from Him. In response to this high motivation, the project received a great turnout from the beneficiaries. Just before the Maghrib prayer, male and female students all raced and competed in the distribution of meals to the deserving, to the extent that almost five thousand meals were distributed during the Holy Month. Expressing their wish to have the same opportunity every year, students expressed their overwhelming joy for participating in this volunteering work, which brought them inner satisfaction and gave them the opportunity to experience the valued effect of doing good, offering a helping hand to others, and bringing happiness to Muslims.