Deanship of Graduate Studies & Research holds an open meeting for Law Master students Online.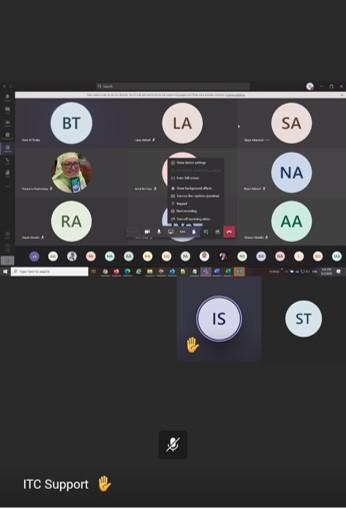 On Monday 14 September, The Deanship of Graduate Studies and Research Dar Al Uloom University held an Online open meeting for Master students at the College of Law. The meeting was attended by Prof. Dr. Bulquees Daghestany, Dean for Graduate Studies & Research, Dr. Mufleh Al-Qahtani, Dean of the College of Law, Dr. Mohammed Al-Subaie, Vice Dean, and Ms. Ala'a Alsadon Secretary of Dean of Admission and registration for Female students' section.
Prof. Daghestany opened the meeting by welcoming students and wishing them success in their studies while urging them to take advantage of the deanship Initiatives such as "we support your research" and "Covid-19 Pandemic Research Funding".
The quests then received inquiries and suggestions from students, who also shared their problems.