DAU's Engineering visit Samba tower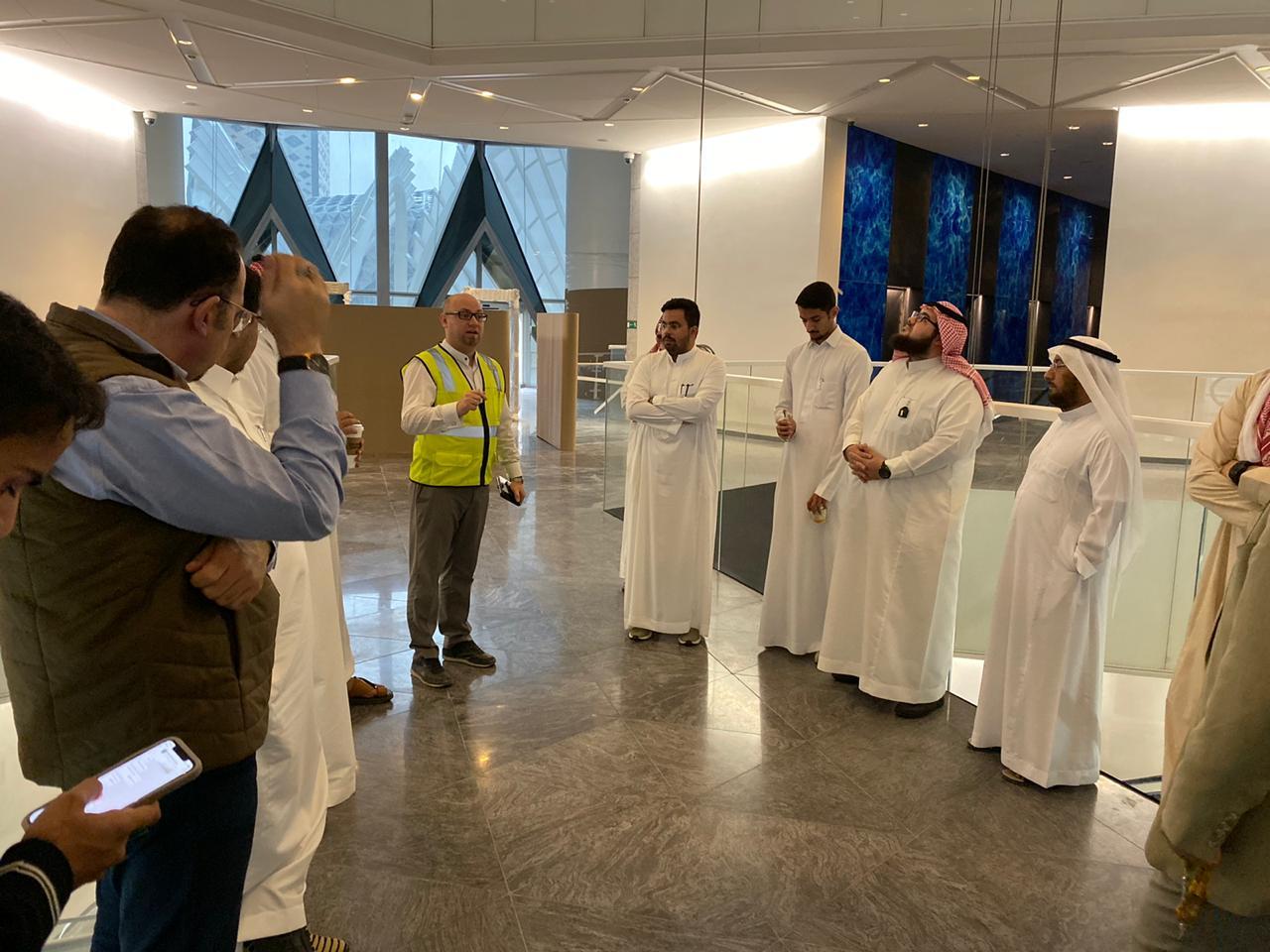 Accompanied by Dean of the College, Professor Abdulaziz Al-Ghunaimi, and a number of faculty members, tudents of the College of Architecture and Digital Design at Dar Al Uloom University visited the Samba Financial Group Tower in King Abdullah Financial Center.
The university delegation was received by Eng. Turki Al-Bisher, Engineer Khaled Naqshbandi, and Engineer Thomas from the Norman Foster Engineering Office, who designed the building.
During a tour of the building, students learned about the latest technologies and smart systems used at the building management and its design, service spaces, in addition to electrical and mechanical systems.
The building's quality and environmental safety standards, which received the golden certificate from the Leadership in Energy and Environmental Design program LEED were also highlighted during the tour.
At the conclusion of the visit, the engineers from Samba Financial Group and the Norman Foster office answered questions from students and faculty members of the college, as the two parties discussed ideas and proposals in the field of engineering and architecture.
Prof. Al-Ghunaimi thanked the Samba Financial Group for hosting the students, and for providing them with the opportunity to see this architectural innovation. It is worth noting that Dar Al Uloom University students are the first student group to visit the Samba Financial Group tower.