DAU's Board of Trustees Holds Second Meeting for Academic Year 2021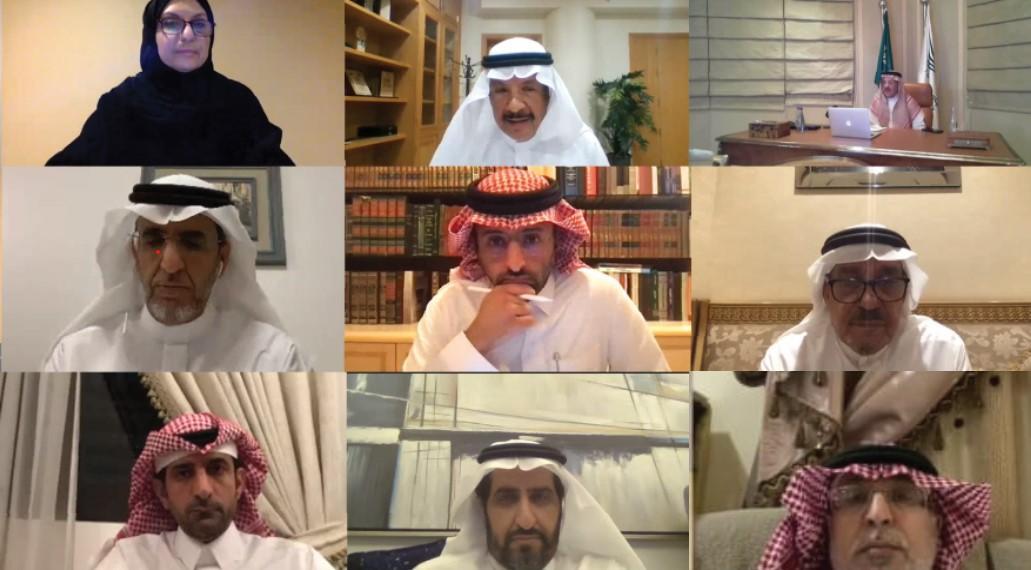 Chaired by His Excellency Mr. Abdulaziz bin Ali Al-Tuwaijri, the Board of Trustees at the University of Dar Al Uloom held on Tuesday, 27th. April its second remote meeting for the academic year 2021. His Excellency opened the meeting by congratulating the nation's leadership and its people for Kingdom's achievements in providing the Covid vaccine to large numbers of citizens and resident, thus demonstrating the mutual confidence, care and safety,  by the grace of Allah. His Excellency also congratulated His Excellency Prof. Dr. Abdulaziz Al-Othman, a Board's member, for the confidence that he gained in being appointed as the Undersecretary of the Ministry of Education for Higher Education. His Excellency also renewed condolences for the death of Dr. Talaat Dhafer, a member of the Council, may Allah forgive and have mercy upon him. He also welcomed His Excellency Dr. Ahmed bin Abd Al-Rahman Al-Othman, a new member of the Borad of Trustees, wishing him success, before giving the ground to His Excellency Prof. Dr. Khaled bin Abdul Rahman Al-Hamoudi, Rector of the University, to present the meeting's working paper and review the university's semi-annual report. After approving the minutes of the second meeting, members of the Board proceeded to address the meeting's agenda, which included a discussion of the appointment of a vice dean for the College of Dentistry for educational & academic affairs, and the appointment of a number of Saudi and non-Saudi faculty members. The Board then had an extensive discussion of the admission of new students, who have obtained a bachelor's degree in related disciplines, to the College of Medicine.
The Board highly commends the university's performance during the current exceptional circumstances,  its success in the management of distance learning, which went on without any hindrance, and the utilization of available official means provided by the government, and the safe environment in which the educational process has been implemented with a minimal risk.