DAU Student Wins Second Place in Wa3i Award At Gulf Level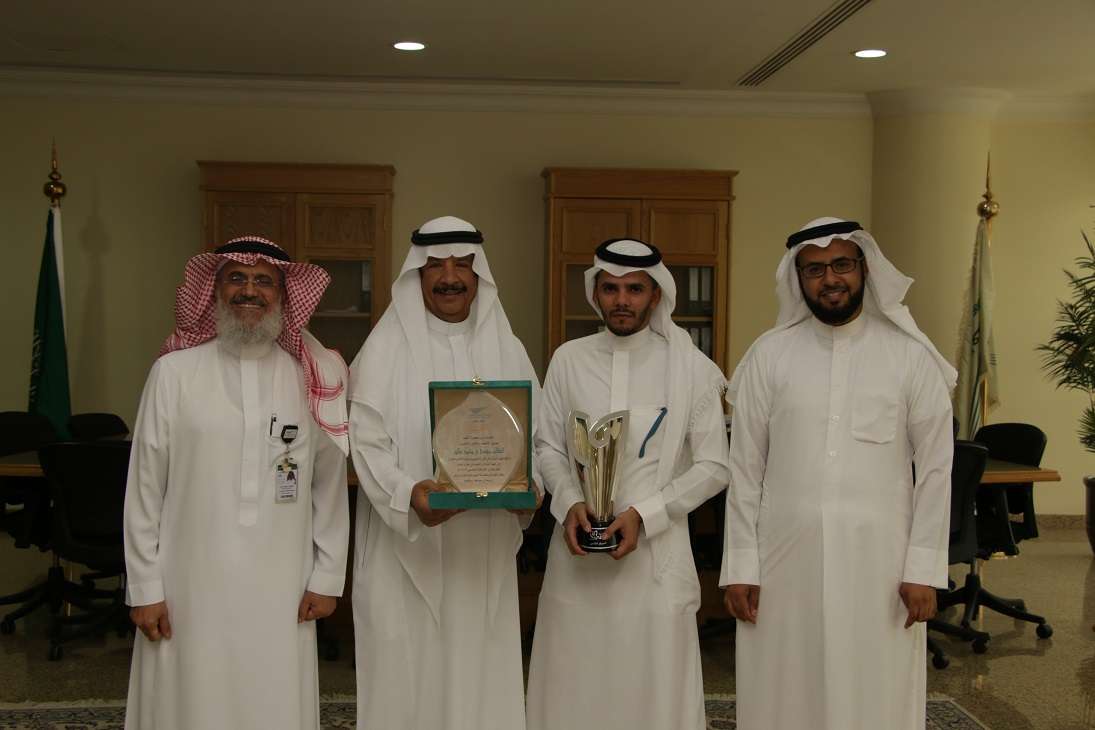 The student Mousa Akour of the College of Medicine at the University of Dar Al Uloom won a second place at the Gulf-level Ministry of Health Health Award for health awareness Wa3i. The Minister of Health, Dr. Tawfiq Al-Rabiah, honored winners of the Wa3iAward during the Ministry's Health Awareness Award Ceremony.
The student, Musa Akor, received the award from the university's Rector, Dr. Khaled bin Abdul Rahman Al-Hamoudi, for his winning second place at the Gulf level on the Photography track.
The student appraised the honor he received, noting that it stimulating and encouraging for more success and expressed his readiness to compete in great competitions which serve his field of specialization. He added that the competition, which received the attention of the Minister of Health personally, was rich with innovators competitors who have the ability to make relevant contributions. He praised the Health Minister who always supports young innovators and encourages their positive roles that honor their country and its people, noting that the award took into account diverse qualitative criteria in the evaluation of contributors.
The Ministry of Health has recently honored the winners of its health-awareness-raising prize Wa3i at a ceremony that was held under the patronage of His Excellency the Minister of Health Dr. Tawfiq Al-Rabiah, during which 10 winners were honored on the various award tracks.
It is worth noting that the Ministry of Health had launched the health awareness contest Wa3i  in its second edition at the level of the Arabian Gulf.
The aim of the award is to raise health awareness among community members and to invest in youth energy and enhance the partnership between the community and those interested in raising awareness in the Kingdom and the GCC countries.