DAU, Roche Diagnostics Sign Cooperation Agreement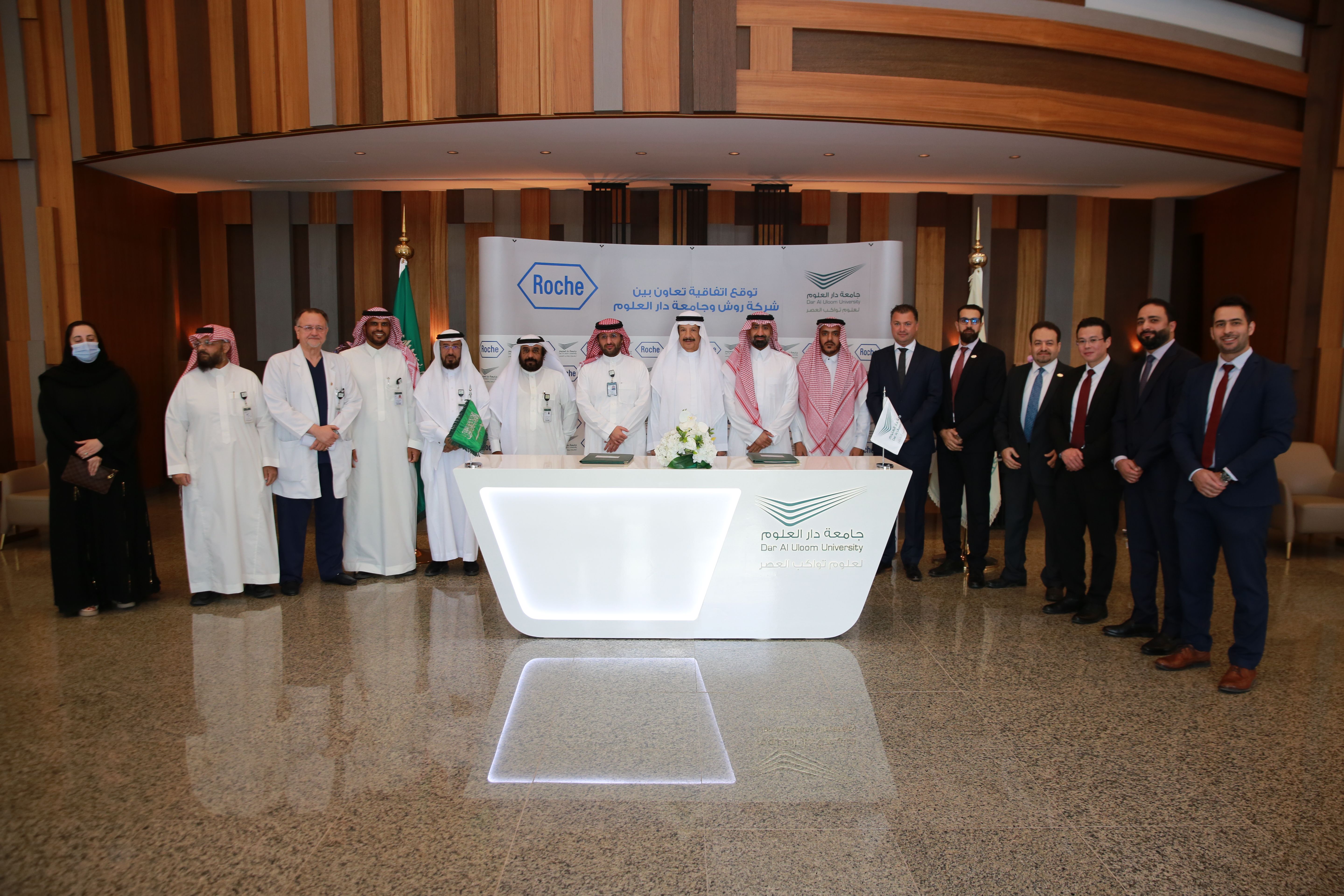 Emphasizing the common goals shared by all sectors operating in the Kingdom in view of the Kingdom's ambitious 2030 Vision, and in line with all institutions' commitment to accomplish this vision each in its own field of specialization, a cooperation agreement has been signed between Dar Al Uloom University and the Roche Diagnostics Company. The agreement aims at developing and implementing innovative projects and skill-building initiatives to improve the quality of the health care delivery system set out in the 2030 Vision. The primary focus of cooperation will be on the areas of achieving leadership in the field of laboratory diagnostics, teaching and training in laboratory innovations, digital collaboration in laboratory diagnostics, health care quality issues, and the preparation of laboratories to obtain international accreditation and joint scientific research funding.
The agreement was signed by the representative of Dar Al Uloom University, His Excellency Chief Executive Officer, Nawaf Al-Tuwaijri, Executive Director, and the representative of the Roche Company, His Excellency Mr. Nawaf Al-Omari, Director Genera. The signing was done under the auspices of His Excellency Rector of the University, Professor Dr. Khalid bin Abdul Rahman Al-Hamoudi, in the presence of leaders of health colleges and heads of executive departments from Roche.
It is worth mentioning that Roche Diagnostic Saudi Arabia Co. Ltd., which was founded in 1896 AD, is a pioneer in the fields of biotechnology and laboratory diagnostic tests.
As a national educational organization keen on building an academic character of home students, the university of Dar Al Uloom is keen on providing education and training that are locally and internationally accredited in an exemplary learning environment, with facilities and components with highest accreditation standards.