Dar Al Uloom University participated in the 2018 Saudi University Debating Competition.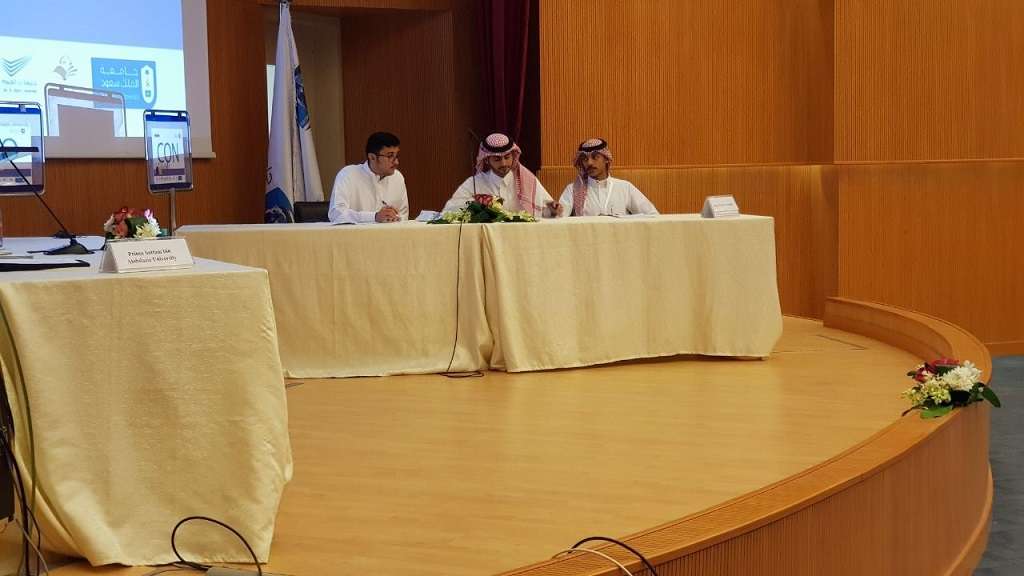 This year eight Saudi Universities competed and Dar Al Uloom took second place in their category. The DAU team was Abdulaziz Al Mohaya, Abdulrahman Saad Al Qahtani and Ibrahim Alnamlah from the College of Business and their coaching team was from the UPP.
The DAU team successfully won their debate on the topic of entrepreneurship. All of the participants and coaching team were proud to do so well and to represent Dar Al Uloom University in this National competition.
The Director of the UPP, Dr. Ahmed Al Kattan and the Dean of the College of Business, Dr. Abdulrahman Al Sultan sent messages of congratulations to the DAU team and will meet them next week to thank them in person and participate in a celebration for their success.