College of Medicine participates in Hour knowledge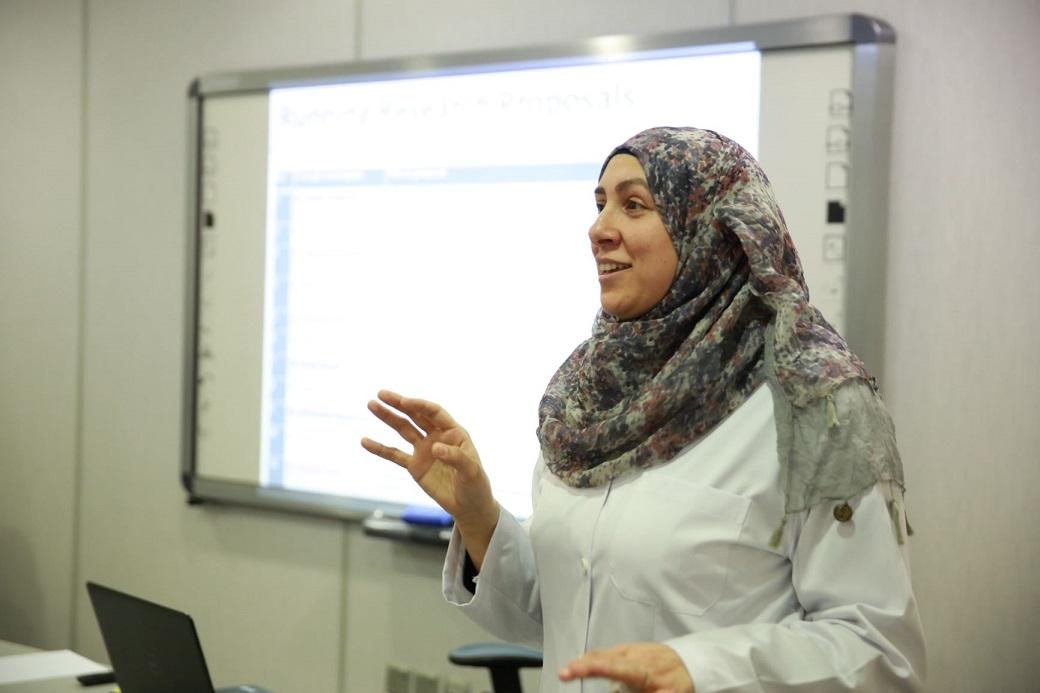 With the aim of enhancing the quality of research production and publishing and encouraging researchers share their experiences with faculty members, the College of Medicine at the University of Dar Al Uloom participated in the Hour of Knowledge program organized by the Deanship of Graduate Studies and Research. The program also aims at acquainting students with research activities at the university.
The meeting was attended by Dr. Fahad Al-Aboud, Dean of Graduate Studies and Research, Professor Bulquees Daghestani, Vice Dean for Graduate Studies and Research,  and Dr. Sami Al-Nassar, Dean of the College of Medicine.
Professor Al-Abboud hailed faculty members and students' attendance, stressing the University's support for research activities. Dr. Al-Nassar in his turn expressed his admiration for the Knowledge Hour program and stressed the importance of research in all academic disciplines.
Dr. Inas Yousif, who welcomed the attendees, reviewed statistics on research activities at the College of Medicine since its foundation, indicating that those  activities are on the rise, hoping to open a research center in the college.
Dr. Adel Khalil, Director of Quality at the college, and Dr. Johnson Alex, college faculty member, then reviewed their published research. The students Rawan Mahjoub and Jumana Muammar also presented their research work.