College of Medicine Holds a Webinar About Medical Education During Covid-19 Pandemic.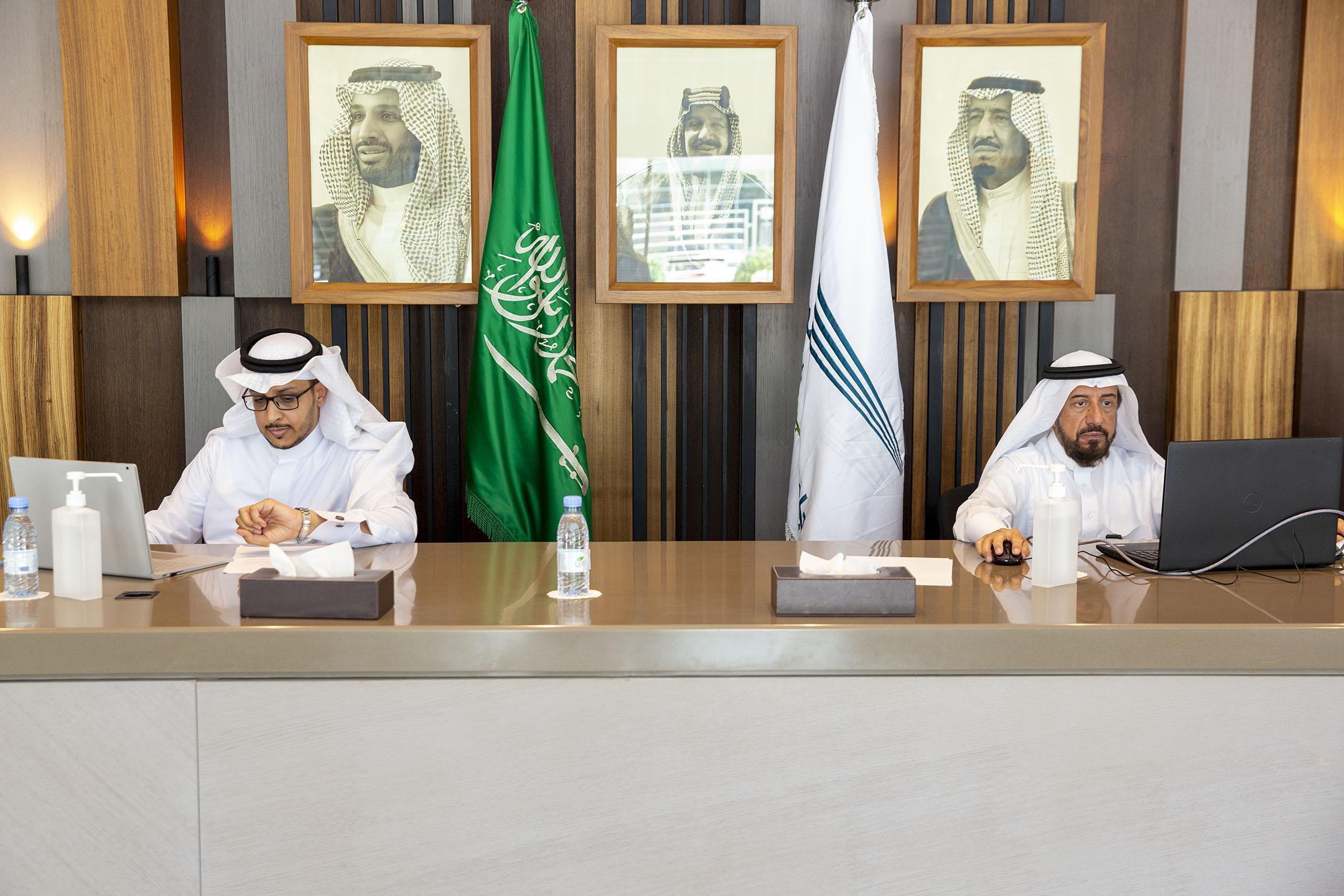 The College of Medicine at Dar Al Uloom University held a webinar on Tuesday September 15th, about online teaching and assessment modalities in medical education during Covid-19 pandemic, with an audience of more than two hundred and seventy people from all over the world.
The webinar was attended by Dr. Prof. Mohammed Abdulla Aljumah, Dean of the College of Medicine, Dr. Bandar Nasser Aljafen, Chiarman of the Medical Education Department, Prof. John Norcini, Founder and President of FAIMER for Medical Education in the United States, and Dr. Zubair Amin, Associate Professor at Singapore National University and international expert in the field of medical education.
The meeting began with a speech delivered by Prof. Dr. Aljumah, welcoming the audience and expressing his gratitude for the Custodian of the Two Holy
Mosques, the Crown Prince, and the Saudi government for their efforts during the Covid-19 pandemic. He also thanked the Ministry of Education and Dar Al Uloom University leadership for their efforts to serve students and overcome difficulties throughout the pandemic.
The webinar started with a session delivered by Dr. Amin on options of blended learning in medical education. Then Dr. Norcini delivered a session about challenges and opportunities in assessment.
At the end of the webinar, the speakers answered questions and inquiries from the audience. Then Prof. Dr. Aljumah delivered a closing speech for the webinar and said his goodbyes to everyone, expressing his hope to meet again in future webinars under Dar Al Uloom University umbrella.