College of Law's Dean in free dialogue with students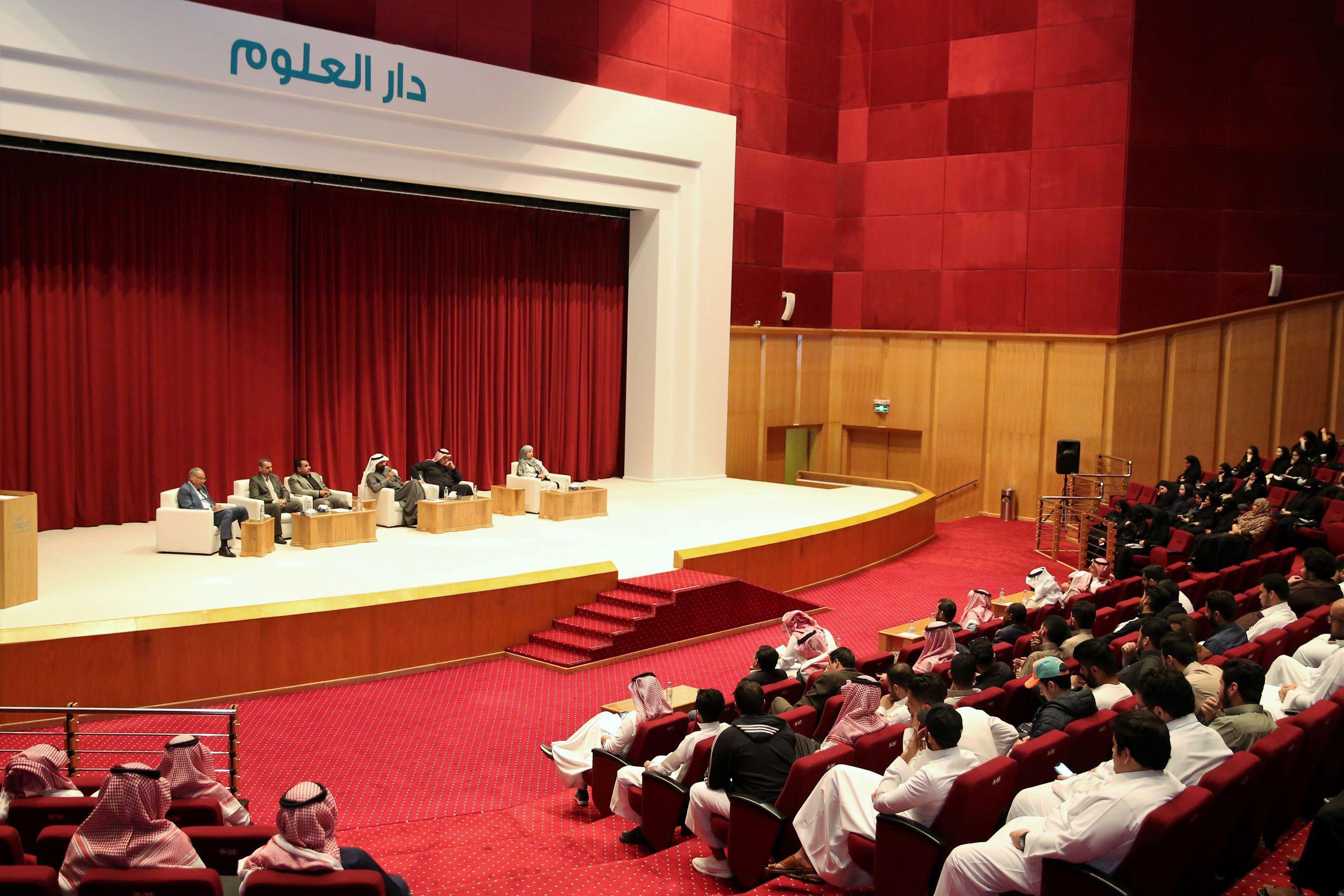 The College of Law at Dar Al Uloom University held an open meeting between dean of the college, Dr. Mefleh Al Qahtani,  and students. The meeting was held at the university's theatre with the aim of closely scrutinizing students' academic and administrative issues and discussing their needs and receiving their suggestions.
Dr. Al-Qahtani welcomed college students and faculty members to the meeting, stressing that the aim is to know what is going on in the minds of the students and to work with the University Council to facilitate and reduce students' administrative or academic obstacles in accordance with rules regulations.
Dr. Al-Qahtani expressed his appreciation for the efforts that faculty members are exerting for students and urged them to do even more so that the college maintains the status it has achieved among its peer colleges. He added that this goal is only achieved by adopting modern teaching strategies with which students can interact, and by working to achieve the college's objectives that are in line with the Kingdom's Vision of 2030.
Dr. Al-Qahtani then answered a number of questions from students and discussed several academic and administrative issues starting from registration to graduation.
At the end of the meeting, Dr. Al-Qahtani thanked the attendees for their interaction and suggestions, stressing that they are under consideration by both the college and the university administration. In turn, students expressed their satisfaction with the clarity and transparency that characterizes the college and its administration.