College of Law holds open meeting with Dean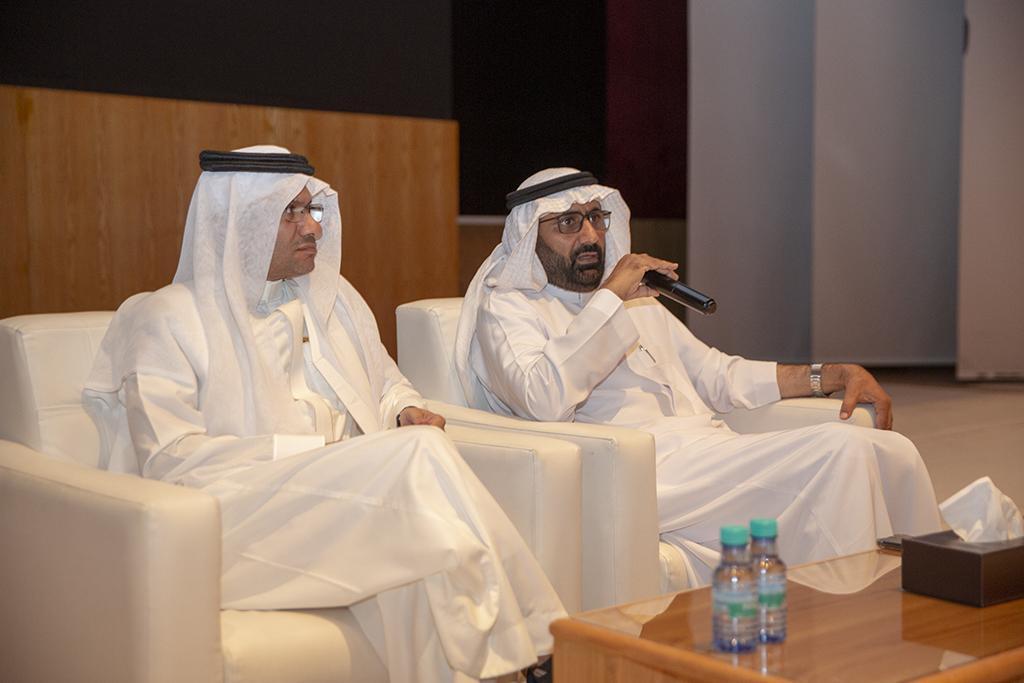 The College of Law at Dar Al Uloom University held an open meeting with dean of the College, Dr. Mufleh Al-Qahtani at the University's theater, with the aim of sharing students' academic and administrative experiences and closely looking at their needs and receiving their suggestions.
Students and faculty members attending the meeting were welcomed by Dr. Al-Qahtani, who pointed out that the aim of the meeting is to receive students' inquiries and complaints, stressing that the university's administration seeks to improve students' conditions and is working to solve their problems.
Al-Qahtani hailed the efforts exerted by faculty members to help students and encourage them to do even more so that the college maintains the status it has gained its peers. He added that goals can only be achieved by adopting modern teaching methods that enhance students' interaction, and by working towards achieving the objectives of the college in line the Kingdoms vision of 2030.
Dr Al-Qahtani then answered students' questions, which tackled various academic and administrative issues and procedures starting from registration and up to graduation.
At the end of the meeting, Dr Al-Qahtani thanked the audience for their interaction and suggestions, stressing that they will be the focus of the university and college's administration. In their turn, students expressed their satisfaction with the clarity and transparency that characterizes the college's administration