College of Medicine at Dar Al Uloom University Organizes Kidney Disease Awareness Campaign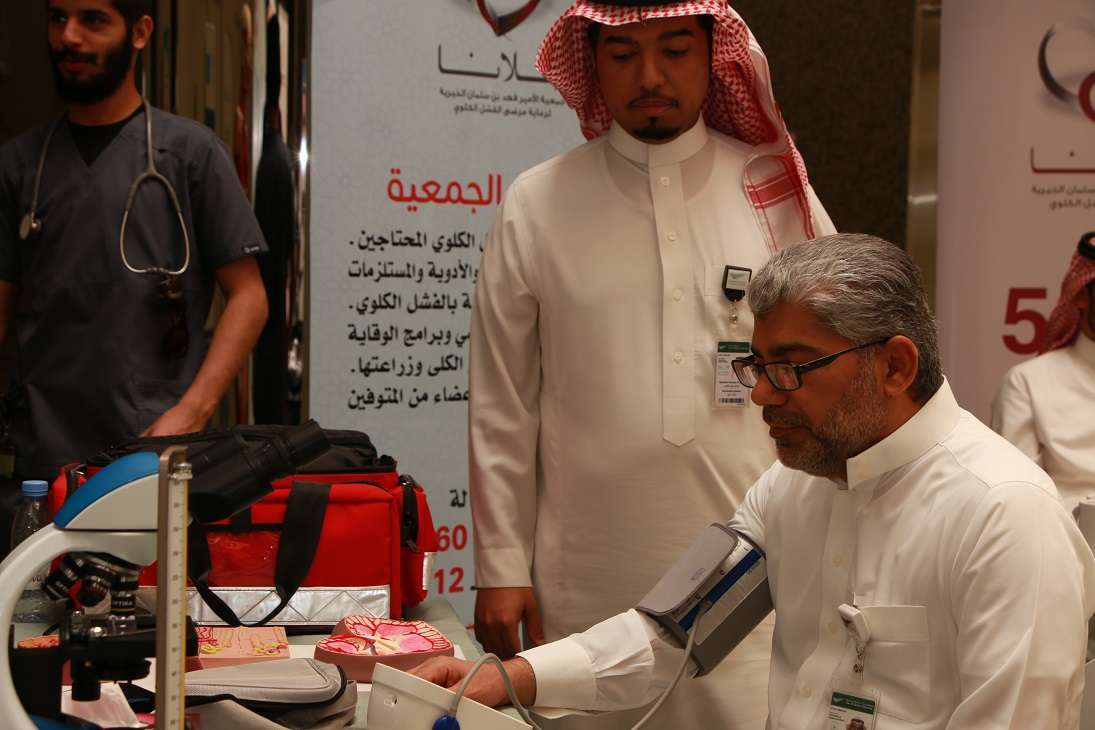 Under the slogan kidneys and women's health and in cooperation with a number of related charities, the College of  Medicine at Dar Al Uloom University held an awareness campaign on kidney diseases last Thursday, 15th. March, to raise awareness about kidney health.
The exihibition, which was attended by a number of university staff, was launched by Dr. Fahad Al-Zamil, Vice-Dean for Health Specialties, Dr. Sami Al-Nassar, Dean of the Faculty of Medicine, and Dr. Tahani Al-Tamimi, Vice-Dean of the Faculty of Human Medicine for Female Students.
Dr. Tahani Tamimi explained that it is necessary to follow the principle of kidney disease prevention and the early detection of chronic kidney disease in its early stages in addition to raising awareness aof the risk of the disease, which would help prevent the deterioration of kidney functions. She added that the campaign aims at examining students, and to educating the community about kidney disease, its causes, methods of early detection, as well as complications and treatment methods.
The College of  Medicine, represented by the Dean of the College thanked the participants, including members of the Student Activities Unit, Mr. Abdullah Al-Buqami, Ms. Maysam Al-Saftaf, Ms. Ohood Al-Amari, and students of the College for the success of the campaign,
In his turn, the  Vice Dean for Health Specialties valued the initiative and thanked participating institutions: King Fahd Medical City, King Salman Kidney Center, Prince Fahd Bin Salman Association "Kilana", the Enaayah Charity Association and the Davita medical company for their support in improving health services.