"Clinical Skills" Concludes summer course training program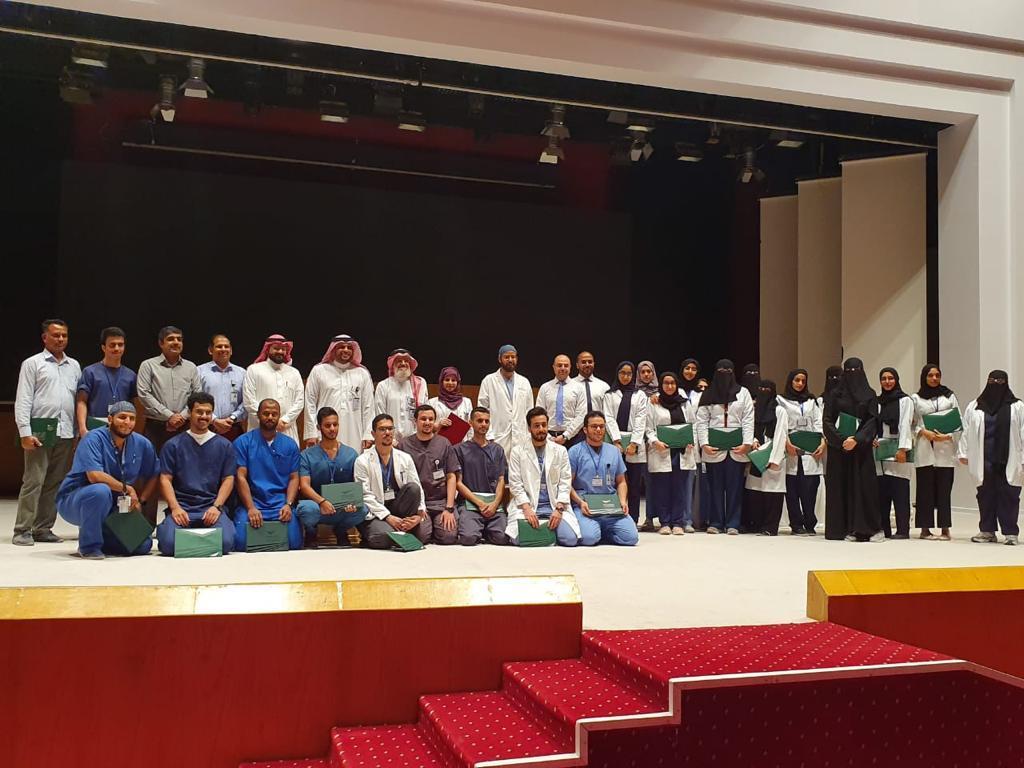 The clinical skills and simulation center, College of Medicine, DAU, concluded its four-day long summer course training program in clinical skills on 20th of June 2019, in surgery, emergency medicine and obstetrics and gynecology. The course was coordinated by Dr.Beenish Mukhtar, Head of Clinical skills and Simulation Center. The course included different workshops, training sessions and lectures by experts from COM, like, Dr.Sami Al Nassar, Dr.Zohair Al Asiri, Dr. Beenish Mukhtar, Dr.Khaled AlAttar and Dr.AbuBaker Siddig Talha.The participants included medical students from various medical colleges around the kingdom. On the final day the students were felicitated with certificates by the Vice Rector of Health specialities, Dr.Fahad Al Zamil, Dr.Sami Nassar, Dean COM and Dr.Abdul Maajeed Al drees, vice dean academic affairs ,COM.
Dr. Fahad expressed his happiness over the work that was done by skill lab team members and added that such courses and more will be conducted every year in the college Insha Allah. Dr.Sami appreciated the members and encouraged the students to participate in such courses to become more proficient in their skills and Dr. Beenish delivered the vote of thanks.