With the participation of members of "Dar Al Uloom", The Minister of Justice sponsors the Saudi Conference on Law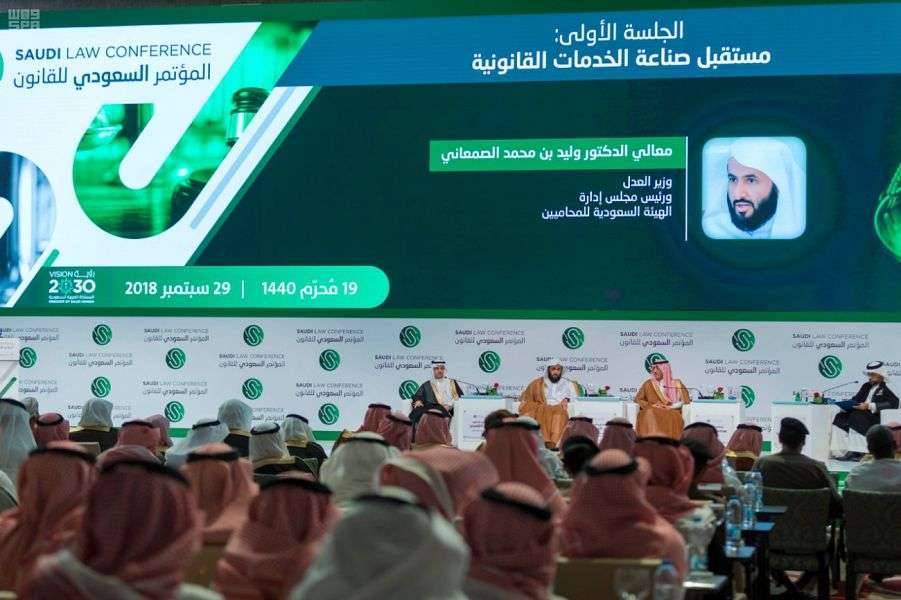 His Excellency the Minister of Justice, Chairman of the Board of Directors of the Saudi Lawyers Association, and the President of the Higher Judicial Council Sheikh Dr. Waleed Al-Sama'ani sponsors the Saudi Law Conference during the period from 30 September to 1 October.
The conference will be attended by Dr. Ahmed bin Abdulaziz Al-Saqeeh, Member of the Board of Trustees at Dar Al Uloom University, and the official spokesman of the Saudi Lawyers Association, speaking at a session entitled "Legal Challenges Facing Saudi Arabia".
Dr. Sultan bin Mohammed Al-Eidan, ِAssistant Professor in Commercial Law at the Faculty of Law, will present a workshop titled "Rent To Own in accordance with the Financing Regulations in the Kingdom of Saudi Arabia.
The conference aims to be a platform for legal experts to share their expertise in finding solutions to the challenges facing legal regulation and accelerate innovation in the Saudi legal system.