TMSUK, the Japanese practical robotic company in DAU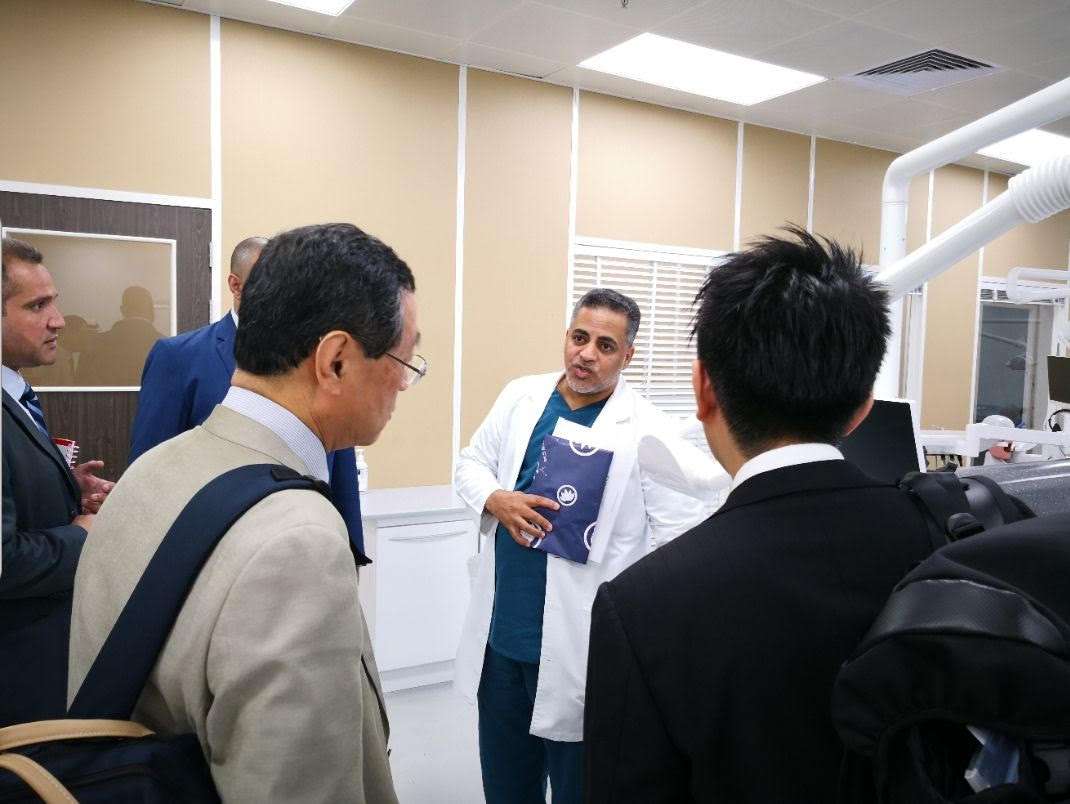 DAU reaffirmed its strong commitment to use the latest high technology to enhance student experience and improve learning process.
On Monday, September 11, Prof. Hisham Al-Moallem, Dean of the Faculty of Dentistry, and Prof. Abdulaziz Al-Humaidi, Vice Dean of the Faculty of Medicine for administrative affairs welcomed a delegation from TMSUK, a Japanese company specializing in the manufacture of simulators.
The delegation was led by Mr. Jung Mesto, Vice President of the Company, Eng. Yousuke Aichi, Director of simulation and a group from Kodak Company, the official agency for TMSUK Company in Saudi Arabia.
The visit included a demonstration of DENTAROID machine, which is a realistic dental patient simulator robot that enables students and dentists to practice in more realistic situations.
The delegation was briefed on dental clinics, Phantom laboratories, prosthodontics labs and Simulation center in DAU Medical College.