The Public Relations and Media Department organizes a final ceremony for the academic year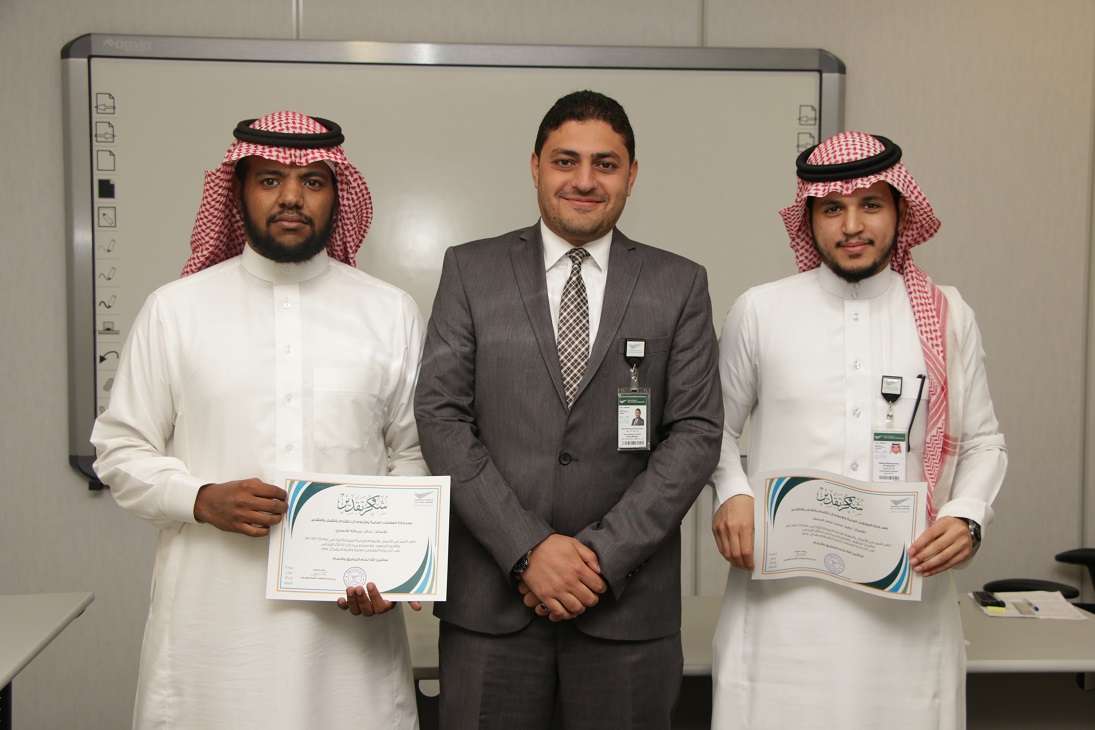 The Public Relations and Media Administration at Dar Al-Uloom University organized a final ceremony for the work of the current academic year 2017-2018 CE on Wednesday, 16 May, which was attended by the administration team. Mr Yaser Selim, the manager of the Public Relations and Media Administration welcomed the attendees and congratulated them on the arrival of the blessed month of Ramadhaan, asking Allaah to accept fasting and righteous actions from them.
Mr Selim also gave a brief presentation about the most distinctive accomplishments of the Public Relations and Media Administration, internally and externally. The most important task was the continuing of the issuing of the Uloom Al Dar newspaper. The work also included forming new social partnerships, and hosting a number of important external activities, and co-ordinating with colleges of the university for ongoing activities and covering these media-wise. He emphasized the importance of going further forward and continue success.
Ms Areej Al-Sahali gave a detailed presentation for the activities of the university accounts on social media throughout the current year. She also gave an overview a noticeable increase in followers, the rate of posts, and awareness campaigns.
Mr Khalid Al-Ansary thanked the administration work team for their fruitful co-operation in documenting the accomplishments and events of the university explaining the improvement of the technical level of the media as the administration announces news and produces photographic coverage and graphic design which serve the goals of the university generally.
Mr Waleed Al-Hamoud gave an overview of statistics about the received calls to the university. He clarified that a record number of calls were answered this year in response to received student queries. He explained the university activities that the administration covers though social media networks.
Ms Haya Al-Matrodi emphasized that the Public Relations and Media Administration organised a number of activities on the university stage, whether internally or externally, which had a great effect media-wise. This included the 'Returning hope: accomplishments and aspirations' seminar, and the play 'The Emperor's Life', which is regarded as the first of its kind in Saudi Arabia.
Ms Noura Al-Qahtani explained that the mental image of Dar Al Uloom University in media is positive thanks to the efforts of the Public Relations and Media Administration, since a rate of announced news through the paper and electronic news for the current year reaches the rate of one news item a day.